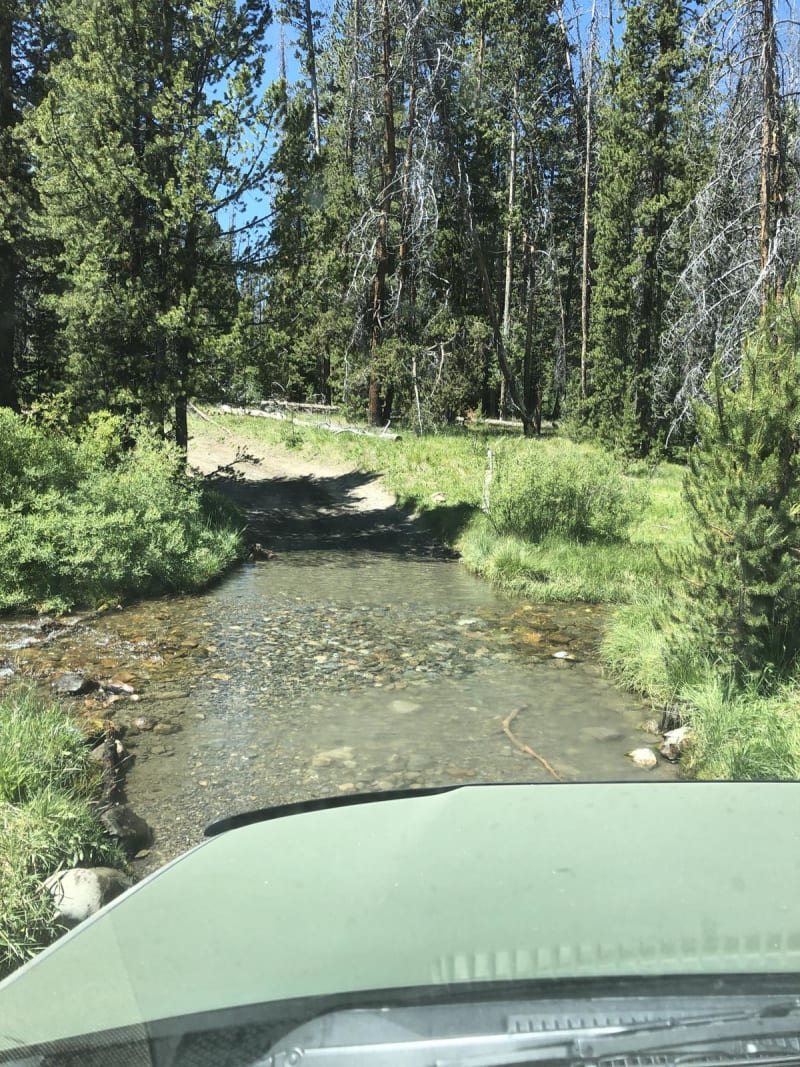 20
Trail Overview
This is an old trail that takes you deep into Washington Basin at 9500 feet of elevation. The trail starts off easy, as it also leads to a couple of hiking trailheads in the area. However as you leave the trailheads behind, the road begins to climb and weave it's way into the White Cloud Mountains. There are several water crossings, the deepest of which are treacherous during early season snow melts. Giant boulders, granite slabs sharp as glass and deep ruts line this old mining road as it ascends steeply into a basin surrounded by 11,000-foot peaks. High clearance, aired down offroad tires, 4WD and recovery equipment are highly recommended. There are pull-offs and campsites along the road, some with spectacular views, and it's fairly popular with the ATV crowd on weekdays though most choose to camp down below the trail in an established campground. Backpackers will hike up this road and camp in the basin. The basin itself is home to an alpine lake, an old mining cabin and turn-of-the century equipment. A hiking trail at the end of the road will take you to the summit of Mt. Washington and over the ridge to the adjacent basins. Look for mountain goats at the summits.
Difficulty
The majority of this trail is easy, but there is one deep-water crossing with rushing water, and several steep rocky sections with sharp rocks, boulders and dropoffs.
Get the App
Find Off-Road Trails
Unlock more information on Washington Basin.