Valley Spur A
Best Time
Fall, Summer, Spring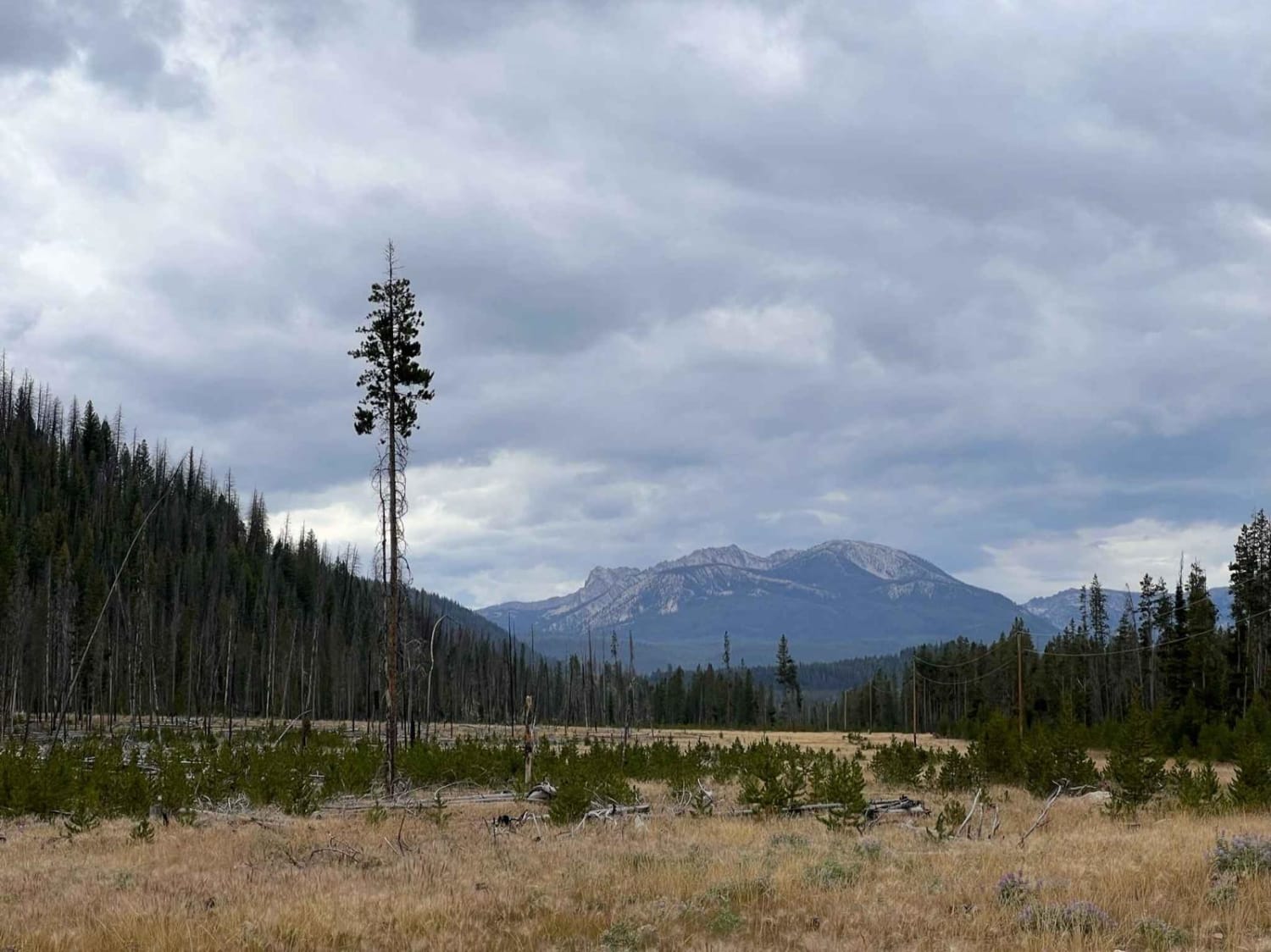 20
Trail Overview
Can you spot the geodesic dome house in the trees? This is a fun twisty dirt trail through the trees. It starts in a large open valley with lots of dispersed camping and views of the Sawtooth Mountains. The trail heads up a valley, crosses a creek with a bridge, and then into an old burned area of trees. There are more little dispersed campsites in the trees, and eventually, the trail ends at the East Fork of Valley Creek trailhead. This multi-use trail is for hiking, horses, bicycles, and motorcycles. There is parking at the trailhead and room to unload bikes and horses. There is no winter maintenance or cell service.
Difficulty
Mostly easy just gets narrow to pass ongoing with a pullout.
Status Reports
There are no status reports yet for this trail.