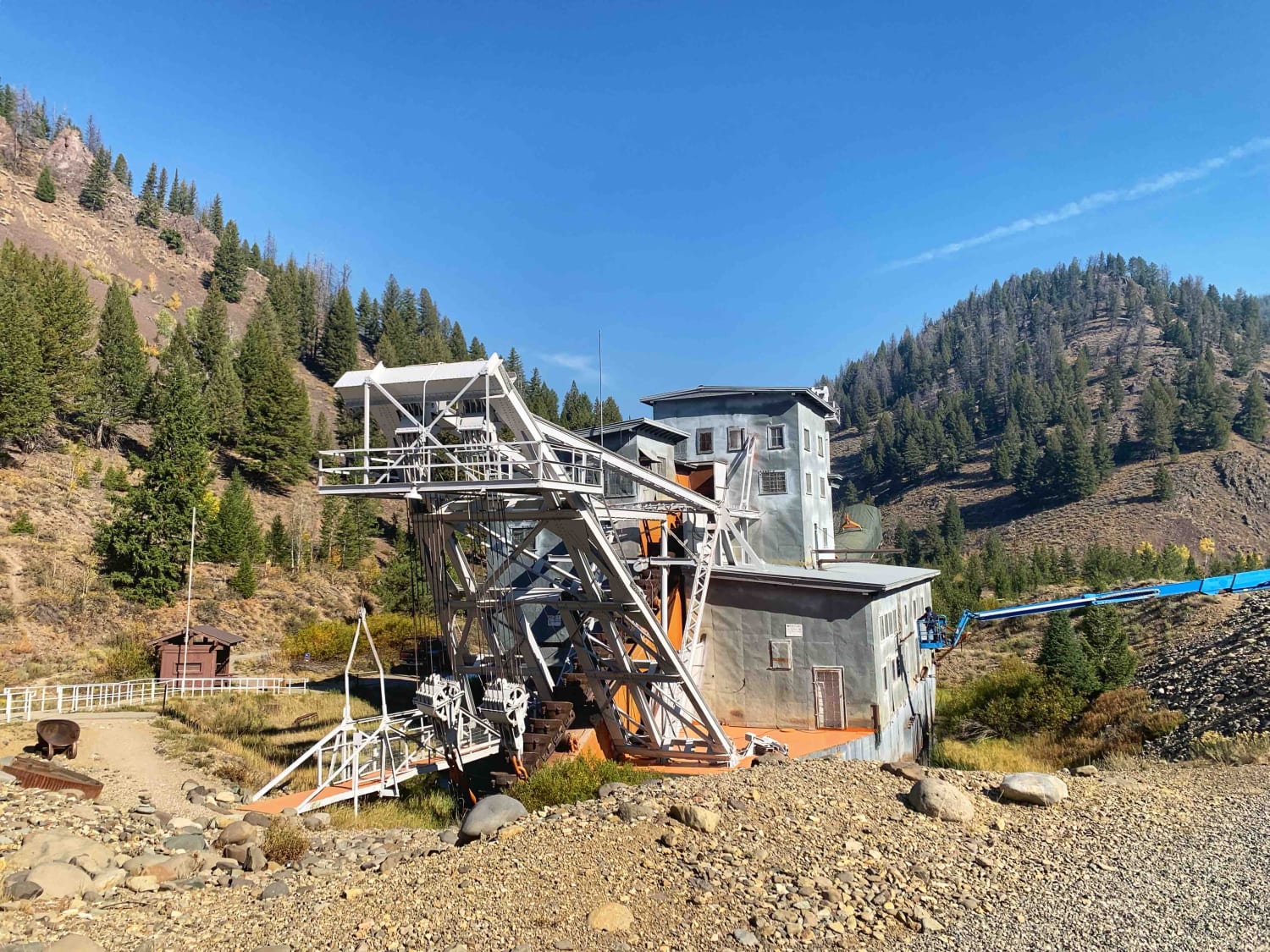 16
Trail Overview
Easy scenic trail with a mix of pavement at the beginning and turns into a wide dirt road for the last few miles. The drive runs along the river beginning in a more treed area. There are 4-5 official paid campgrounds along the way. Once the pavement ends at the last main campground and the dirt begins the scenery opens up into a valley with huge mounds of gravel on either side left by an old gold dredge. The river contines to run in places along the road and there are lots of dispersed campsites tucked down little dirt roads, many of which are right along the water. A mile before you get to the Custer Ghost Town the Yankee Fork Gold Dredge comes into view. It is now a museum and the interior is open seasonally to visitors. In any season it is well worth the stop even if the museum is closed, the size of the Dredge is impressive. Continuing on the Custer Ghost Town comes into view with several well-maintained buildings and old mining and rail equipment gathered near the parking area. The windows and interiors of some of the buildings are open seasonally to the public as well.
Difficulty
This trail is half pavement and half maintained dirt roads useable by passenger car. SxS, Dirt Bikes and ATVs would need to be towed into where the dirt roads begin. There are several large areas to park a truck with a trailer and unload. The pavement section is a bit twist in a few areas.
History
Custer was founded in early 1879 by gold speculators. Economically supported by the operations of the Lucky Boy and Black mines, Custer reached its peak population of 600 in 1896. By 1910, Custer had become a ghost town. The Challis National Forest took ownership of the area in 1966, and in 1981, Custer was placed on the National Register of Historic Places. Through the efforts of the Friends of Custer Museum, the site was kept open for public enjoyment.
Technical Rating