Big Dick
Best Time
Fall, Summer, Spring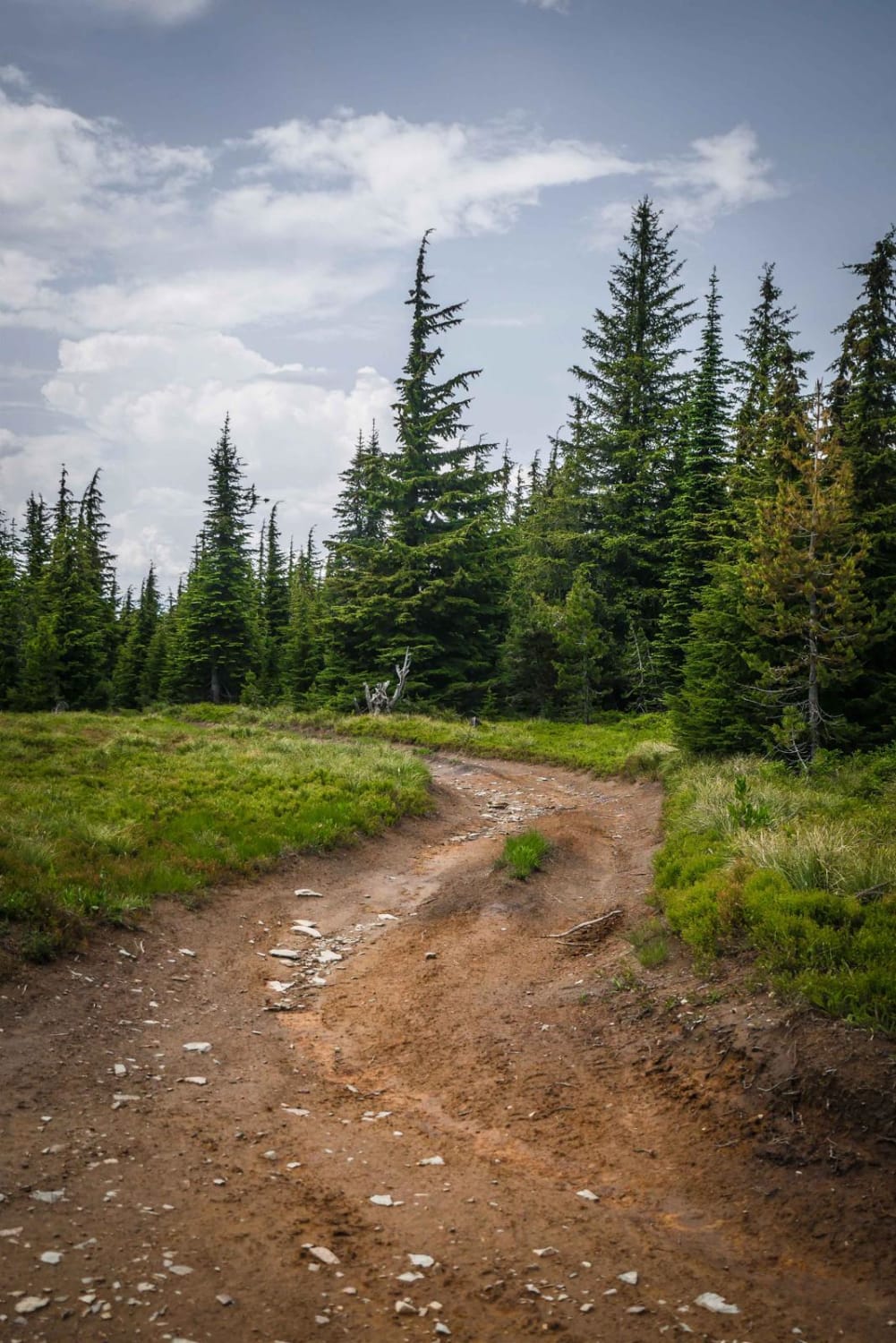 12
Trail Overview
Big Dick is a dirt bike trail in the St. Joe National Forest. From the East side, it starts near the top of Shefoot Mountain, and drops 3,500 feet all the way to Moon Pass Road. The top half of the trail is as wide as an ATV trail, and full of ruts running down parts of the trail. It's got lots of loose rock on the surface of the dirt, and has lots of big roots crossing the trail, creating drop offs and ledges from the roots. The difficulty here is having to pick the high points of the trail above the ruts, and then crossing over the ruts to the next high point without getting sucked into the trough. Most of the trail is downhill from east to west, but there is one small uphill with roots and rocks. The bottom half of the trail narrows up into more of a single track with less ruts, and continues downhill on a rocky dirt trail. It goes along the rim of the mountain side, with great views, where you might even see a moose, and is a pretty straight shot without any switchbacks until it gets lower. There are several big switchbacks at the bottom of the trail before it ends on Moon Pass Road. The switchbacks are tight with roots and rocks. The trail here actually goes over one of the old train tunnels on Moon Pass, which is pretty cool. It drops down and ends right at the tunnel.
Difficulty
This is an intermediate trail due to lots of rocks, roots, switchbacks and huge ruts running down half the trail at times. It would be harder to go up (west to east) this trail than down (east to west).
Status Reports
There are no status reports yet for this trail.