Citrus Wildlife Management | Trail 13
Best Time
Spring, Summer, Fall, Winter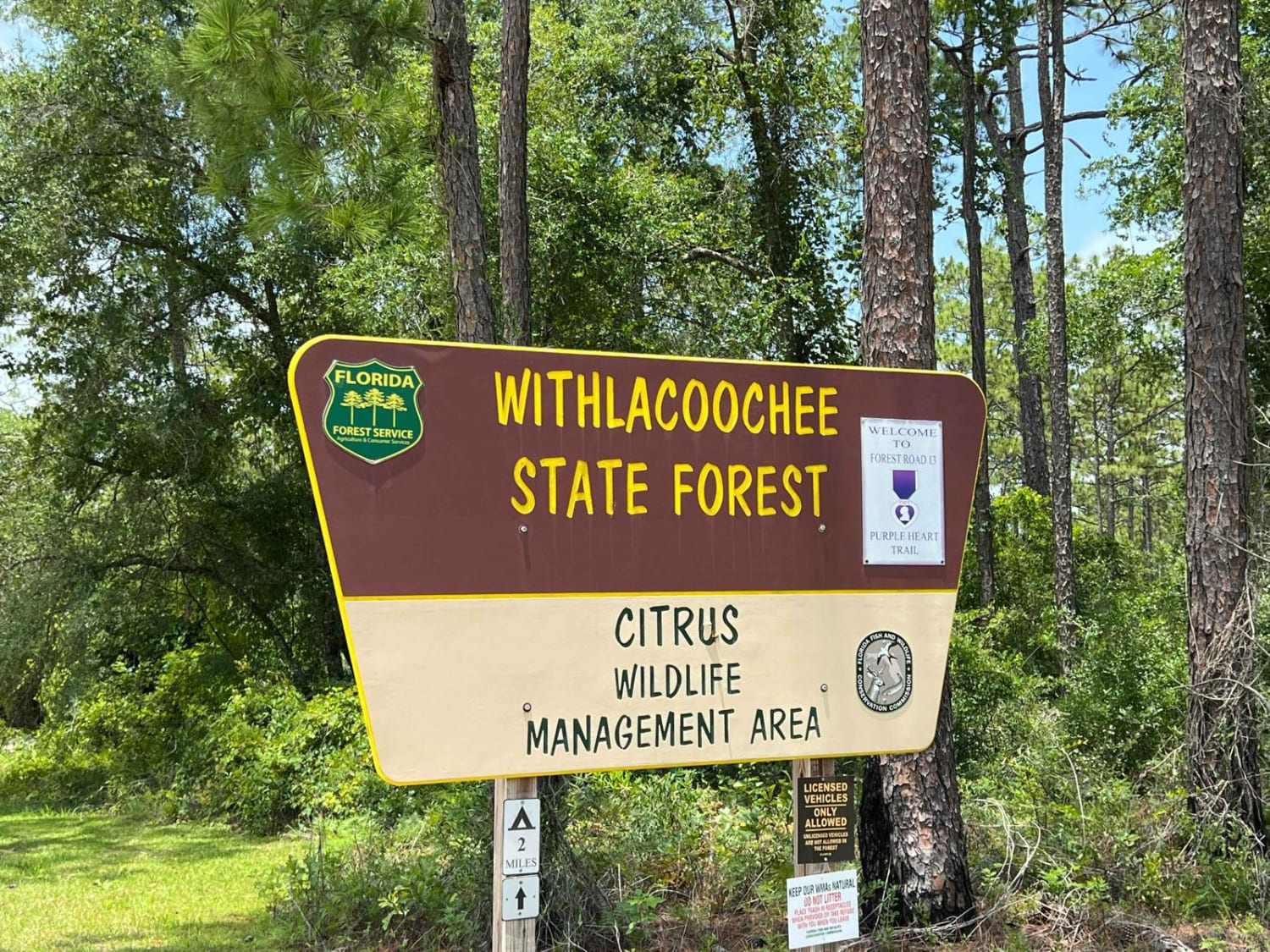 13
Trail Overview
Trail 13 can be started off West Stage Coach Trail or Highway 44, taking you from North to South through the Wildlife Management Area. This trail is known as a "Purple Heart Trail" meaning it is the symbolic trail to give tribute to Men and Women that have been awarded the Purple Heart medal. You can expect a mix of limestone gravel, clay, sand, and mud. The cell service is good enough to make phone calls and send texts with Verizon.
Difficulty
Not too difficult, with the occasional mud ruts to avoid, and sand patches.
History
Purple Heart trail to honor the Men and Women awarded the medal.
Technical Rating