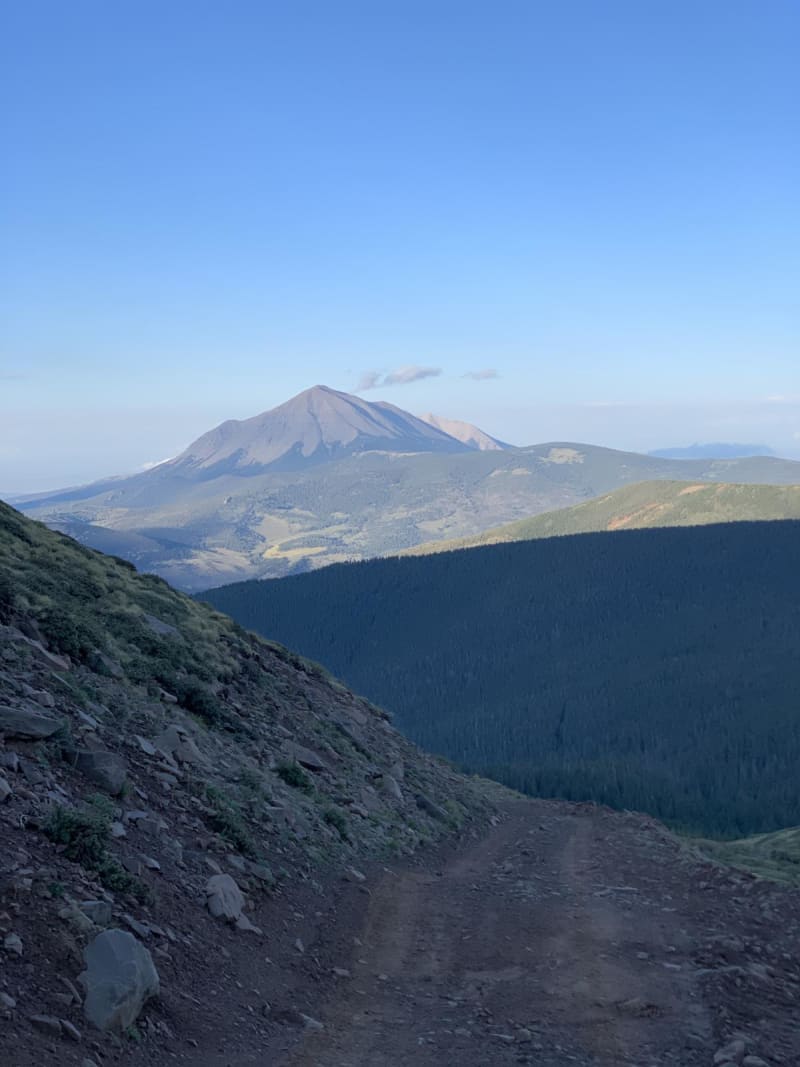 19
Trail Overview
This is an out-and-back trail with several dispersed camping sites along the journey. The lower half of the trail is heavily wooded with some moderately steep inclines. Portions of the lower half would be a little tight for full-size SUVs and trucks, but doable with care. Watch out for hikers. The upper half of the trail is above tree line with loose rock and a few tight switchbacks. Beware of multiple shafts and a narrow trail that requires backing out or turning around near a sheer drop. The trail ends at the crest of the Sangre de Cristo range with plenty of space to turn around. Enjoy absolutely breathtaking views to the east and west. This is high elevation and can get cold with the wind chill, so bring a coat to get out and enjoy the view.
Difficulty
The trail is not technical but it does show signs of erosion, has tight switchbacks, loose rock climbs and a few steep drops.
Get the App
Find Off-Road Trails
Unlock more information on Trinchera.