Straight Creek
Best Time
Spring, Summer, Fall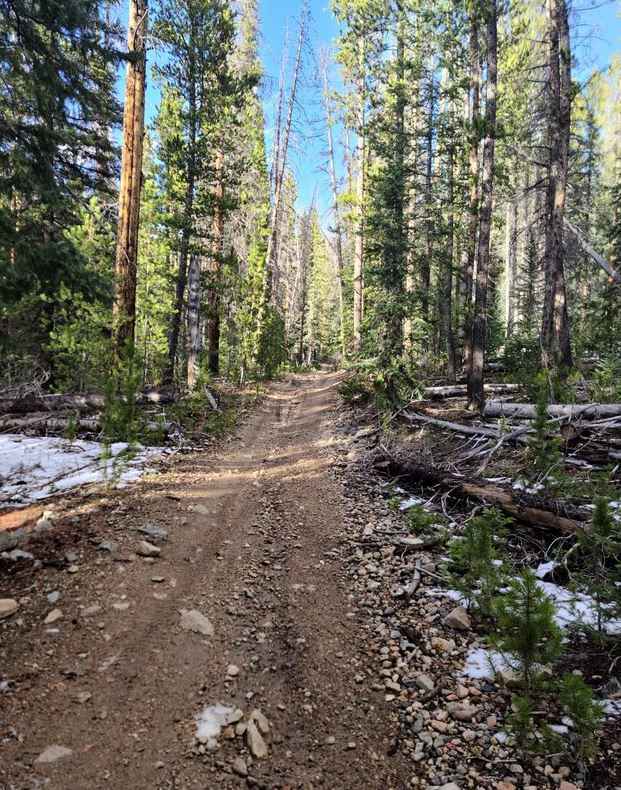 5
Trail Overview
An ATV or dirt bike trail that follows I-70 from the town of Dillon to the Eisenhower Tunnel. You follow the creek most of the time which and are in the shadow of I-70. Mostly an easy road with some sand, washouts, a few shallow creeks, and some small but steep hills. This passes through the burn scar from the 2021 Straight Creek Fire.
Difficulty
Part one lane road, part ATV trail(50") several shallow creek crossing, a few very rocky sections
History
This appears to have been built to support the construction of I70 and the tunnels. Today it serves as a service road for the I70 drainage system which is interesting in itself, as well as for access to utilities to the tunnel.
Technical Rating