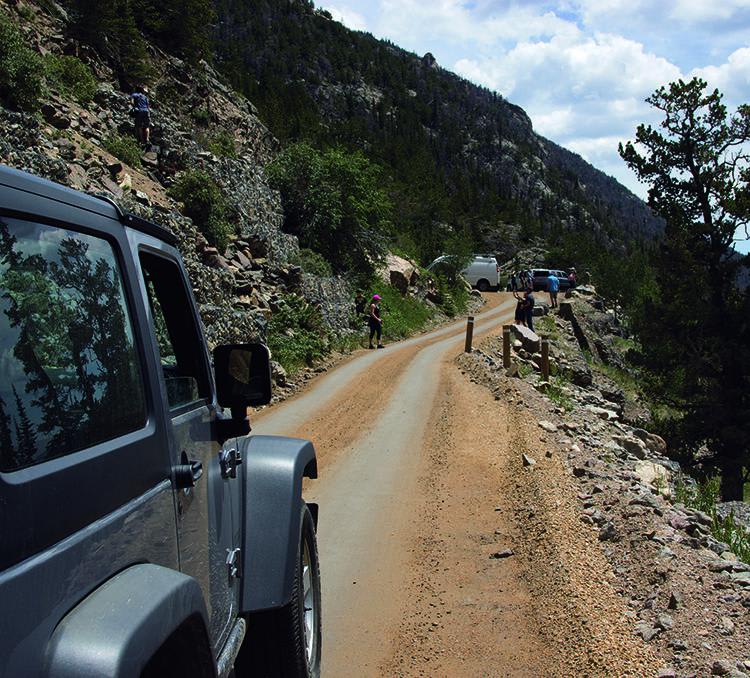 6
Trail Overview
Bring your camera and visit Chasm Falls. Drive above the timberline on winding switchbacks, then visit Estes Park where you can get up close to elk (not too close), shop and have a great meal. A fee is required to enter the park. This road is open July 4 and closes with the first heavy snowfall. No unlicensed vehicles.
Difficulty
Easy. Smooth gravel road suitable for ordinary passenger cars.
History
Old Fall River Road, built in the early 1920s, was the first auto road over the Continental Divide. It was originally only 14 ft. wide and some vehicles had to back up to make the tight turns. The original first 3 miles of the route was built by convicts using hand tools. Today's modern route is Watch for hikers and bikers along road. much wider, but still remains dirt and gravel.
Technical Rating