Rim Rocker
This extremely popular trails gives you access to some of the area's most stunning scenery.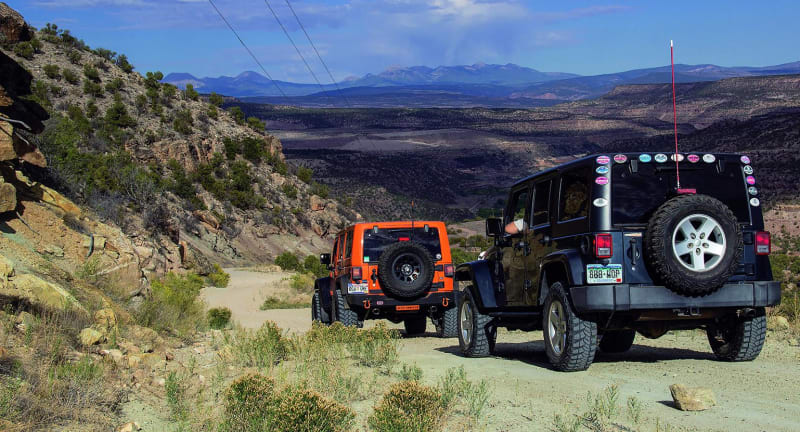 9
Trail Overview
This section of the Rim Rocker trail is relatively easy. You'll love the amazing variety of terrain and views that are found between Montrose and Moab. It is common to take two or more days to drive the entire trail.
Difficulty
Easy. Mostly graded dirt with occasional rougher unmaintained sections. One water crossing can be too deep to cross during high-flow periods, like in the spring and after heavy rainstorms. Trail ends with a steep descent down a rocky hill to Highway 141. Trail can be impassable when wet. Stock vehicles with high clearance, four-wheel drive and low-range gearing can do it.
History
This trip takes you past the townsite of Uravan. The name is a combination of the words 'uranium' and 'vanadium.' The town sprang up overnight back in the 1940s. It processed uranium oxide, also called yellowcake, which was used for the top-secret Manhattan Project in the development the atomic bomb during WWII. By the 1970s, as the demand for uranium decreased, the town began to die. Clean-up operations began immediately and by December 1986, the town was just a memory.
Technical Rating