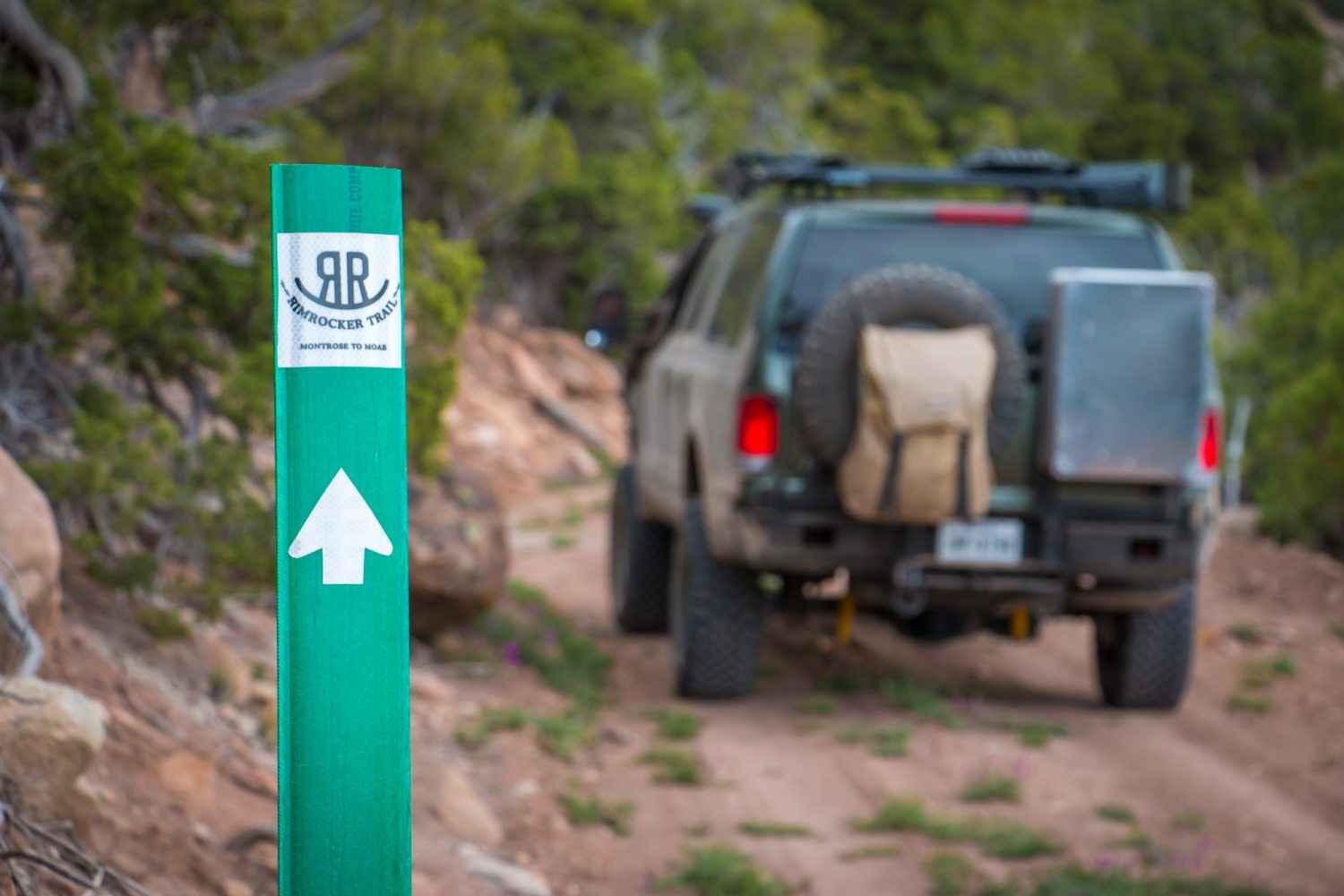 20
Trail Overview
The Rim Rocker is a 160-mile route winding it's way over red rock, through aspen groves, along the edges of sheer cliffs, and across rivers in order to bring travelers from Moab Utah to Montrose CO. The track varies from rocky two-track to perfectly graded gravel, but each mile offers something exciting and different, and every bend holds a new view. The trail, which is really a series of connected forest roads, was developed to help relieve traffic in the already strained Moab region, while simultaneously breathing life into the towns of Nucla, Naturita, and Montrose through a boost in tourism. Topography is defined by ravines, slot canyons, cliffs, domes, and winding river valleys, with a few high mountain peaks thrown into the mix. Plant and animal life are equally diverse, with everything from deer and aspen trees to low desert shrubs and rattle snakes. This trail is only recommended in Summer and Fall, although occasionally it can be accessed in late spring. Check the Rim Rocker website and social media pages for updates on current conditions and detours. OHVs are allowed on this trail, but MUST meet the requirements shown on the Rim Rocker website.
Difficulty
Most of this trail is comprised of gravel roads, with a few sections of unmaintained trail that can vary in conditions.
History
Up until the late 1800s when the railroad was built, Moab had been one of the only safe places to cross the Colorado River. The valley's low water levels and easy flow made it possible to move goods, forming a sort of natural bridge which ensured the town became a hub for trade and transit. This also made it a real must-stop destination for anyone entering or exiting Colorado's western border. Ironically, the railroad that later bypassed Moab and nearly starved it of business was what allowed Montrose to prosper, giving it the influx of trade it desperately needed to thrive. It seems appropriate that these cities are now linked once more by this trail.
Technical Rating