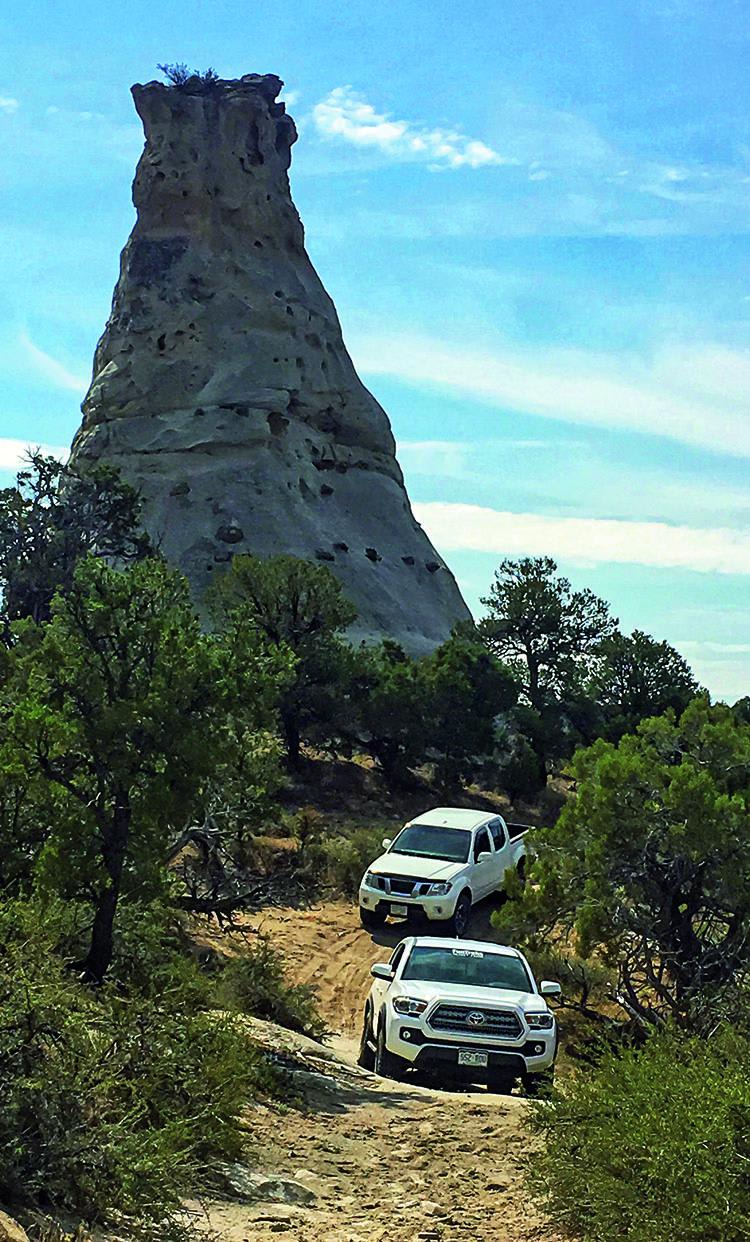 4
Trail Overview
Spend some time with the wild horses on this out-and-back trail through LIttle Book Cliffs Wild Horse Area. There will be chance to take photos at some overlooks, and there are a few camping options. The trail ends at Monument Rocks. This trail also gives you the option to connect to Dry Fork trail. This trail is open all year, but may close unexpectedly for weather.
Difficulty
Easy. Mostly smooth dirt road with bumpy sections. Several mildly steep hills with embedded rock. Routefinding can be confusing with so many gas well access roads. Difficult trail continues after Wpt. 05. We stopped here.
History
In 1971, the Wild and Free- Roaming Horses and Burros Act was signed by President Richard Nixon. The act made it a crime for anyone to harass or kill these animals on federal land. Today there are approximately 270 of these BLM management areas across 10 states, comprising over 31 million acres. Bring binoculars to see the horses as they always keep themselves at a distance.
Status Reports
There are no status reports yet for this trail.