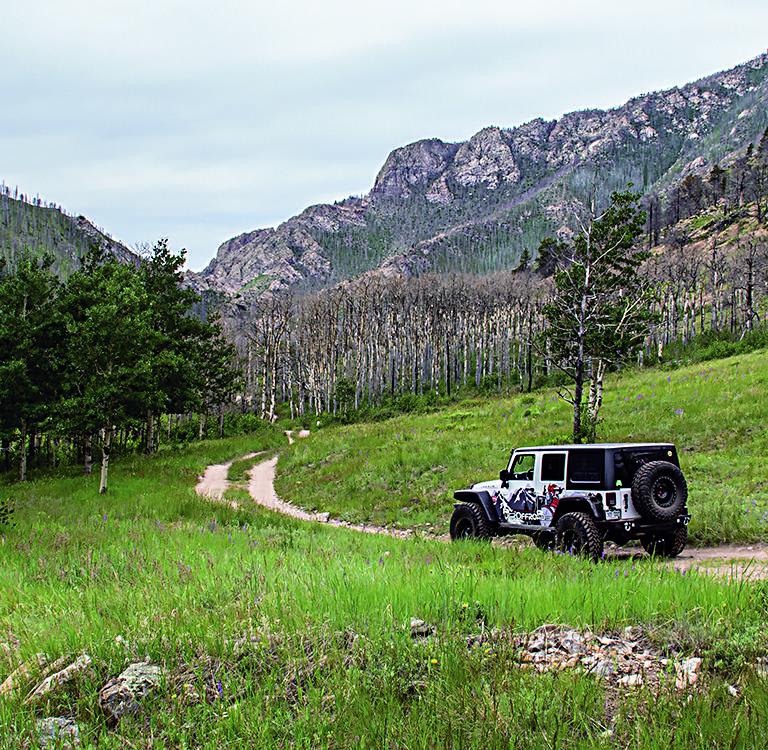 6
Trail Overview
Great campsites are available along this beautiful trail, as well as the Pinon Flats Campground. There are phenomenal seasonal colors to be seen, especially in the fall. You'll need to pay a fee when entering or leaving the park at the main southside gate. Unlicensed vehicles are not permitted in the park.
Difficulty
Moderate. Mostly easy with a few steep, rocky spots. Soft sand inside the park may require airing down tires. Narrow in spots. Numerous water crossings can be deep in the spring during peak flow.
History
The Great Sand Dunes National Monument was designated a national park in 2004. Medano Pass, in its early history, was not used by wagons because of the challenging sand on the south side. Since then, it has continued to be ignored for development. To the delight of backcountry travelers, the route, with the exception of signs and gates, remains much the same today as it was a century ago. 'MA(c)dano' means 'dune' in Spanish. In English, there is no accent mark on the 'e,' but emphasis in pronunciation is still put on the first syllable.
Technical Rating