Lower Section of East Fork San Juan River Rd-Fr 667
Best Time
Spring, Summer, Fall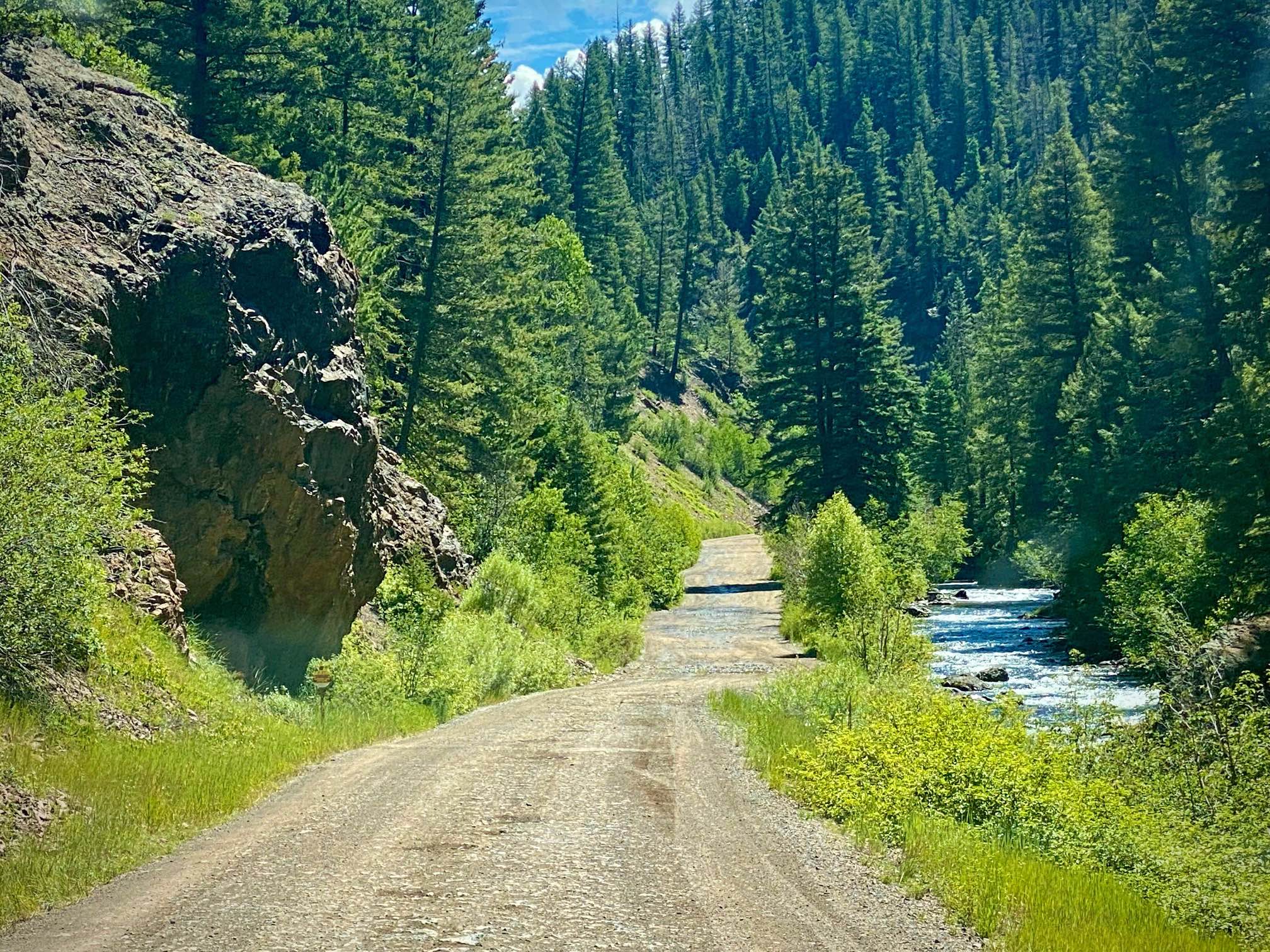 17
Trail Overview
East Fork Road has two very different sections. This lower section is a well maintained graded road suitable for most vehicles. They recommend a higher clearance vehicle, yet compact cars were on this road as well. Even graded and maintained there will be large potholes larger than 4' in size. Also a few dips with an especially large dip as you near Silver Falls, will need to take these slow to avoid scraping. As you first enter off of Hwy 160 there is a mileage sign. Silver Falls is 8 miles up the road. You could drive the rest of the way (12 miles) to Quartz Meadow cut off before turning around. After that the Upper section starts and serious 4 wheel drive vehicles are required. Shortly up the road is a large parking area for those with ATVs on trailers. Following is the East Fork Developed Campground. The road continues slowly uphill from here. You will pass the Coal Creek and Quartz Ridge Trailheads as well as more primitive disturbed campsites along the East Fork of the Juan River. At about 5.5 miles you will reach a cattle guard and the East Fork Ranch's private property. The road continues through the ranch with beautiful pastoral views. Remember to stay on the road and don't trespass. There is a Forest Service cabin and parking at the Silver Falls trailhead, then a short walk to the falls. You might continue to the Quartz Meadow turn off, however the best part of the lower section you have driven and could turn around at this point.
Difficulty
This is a maintained graded gravel road. Has a few potholes and dips, especially the line =right before the Silver Falls Traihjead that lower clearance vehicles might have issues with.
History
History of East Fork Road, The East Fork road goes back to the late 1800's. There was a need for a road going into Pagosa Springs from the San Luis Valley for Settlers, Miners and the Army. The wagon trail was started by the Army in 1879, however abandoned before completed, then possibly completed later by private parties, or taken over by the State of Colorado. Maintenance later fell to the counties it crossed through and the road was considered dangerous. There were great hopes for it linking the Elwood Mining Camp, homes in the area and developing more resources. With floods and other problems none of this materialized. Later the road was used for a telephone line and had to be maintained for that. Now a gas pipeline runs alongside the road while it is used by tourists and hunters. As you traverse this area you will be crossing an area of Colorado little changed from the early 1900's. It is rich in history. An excellent reference can be found here: http://pagosasprings.com/the-history-of-elwood-more-than-know/
Status Reports
There are no status reports yet for this trail.