Long Hollow 60 inch Trail (FS 650)
Long Hollow 60 inch Trail (FS 650)
Best Time
Spring Summer Fall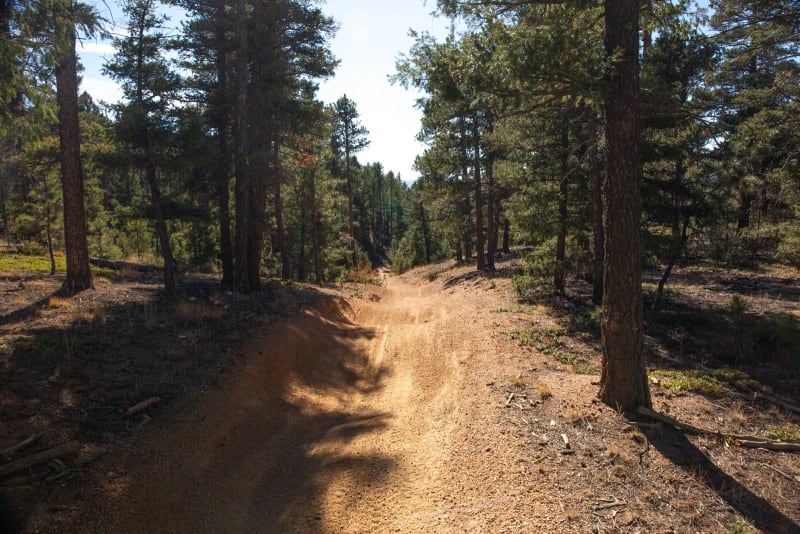 17
Trail Overview
This summary is for the southern part of Long Hollow Trail that is about 4.5 miles of fun, twisting, turning trail through the forest on fairly smooth well-maintained crushed granite trails. The Forest service rates this as an intermediate trail. Many turns are banked and the speed bumps, berms and waves are present, but certainly not on the entire length of the trail. A few grades are steep, but short, and the trail has some rutting and erosion. There are some nice views of Devils Head and views into the valley on the north end of the trail.
Difficulty
This trail is mostly easy with a few rutted areas, making it just a bit more challenging. There are some grades, but not overly steep or long. There are very few rocks on this trail, but a few tree roots and ruts up to about 12".
Get the App
Find Off-Road Trails
Unlock more information on Long Hollow 60 inch Trail (FS 650).