Fern 3- Rampart Range
Best Time
Spring Summer Fall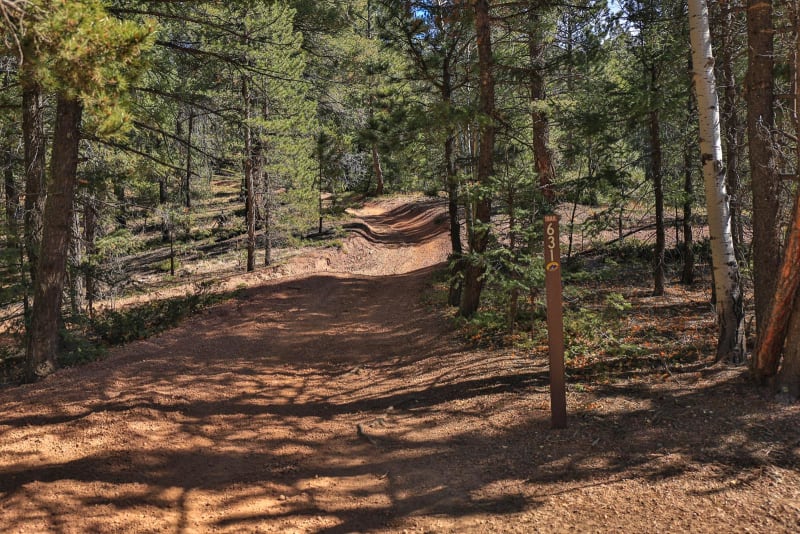 16
Trail Overview
This is a scenic, technical and tricky 2.8-mile long trail with maximum vehicle width of 50". The main obstacles, particularly on the northern half of the trails, are trees, tree roots, off-camber tight turns on steep inclines and boulders up to 3 feet tall to traverse over. Climbs and descents, while not overly long, are steep and benefitted by a low gear. Wash outs are prevalent on the inclines, can be a foot or more deep and are often on the edge of the trail, making it easy for the rear wheels to slip into the rut if you are not careful. It is also possible to get hung up on some of the rocks, or require some maneuvering, to get through the trees or rocks that aren't 50" apart. There are several near-vertical spots. It's likely you will bottom out in a few places and scuff your ATV passing between trees and rocks.
Difficulty
The northern half of the trail is difficult with lots of erosion, steep inclines, trees, exposed roots and large boulders. The southern half is easier, but you will still find washouts, ruts, rocks, and tree roots. The trail is slow going as you pick your way through the obstacles. Because of the density of the trees and the cutouts for the trail, you have no option to go around anything and must navigate over obstacles.
Get the App
Find Off-Road Trails
Unlock more information on Fern 3- Rampart Range.