Cty Rd 14. – Dexter Creek Rd
Cty Rd 14. – Dexter Creek Rd
Best Time
Spring, Summer, Fall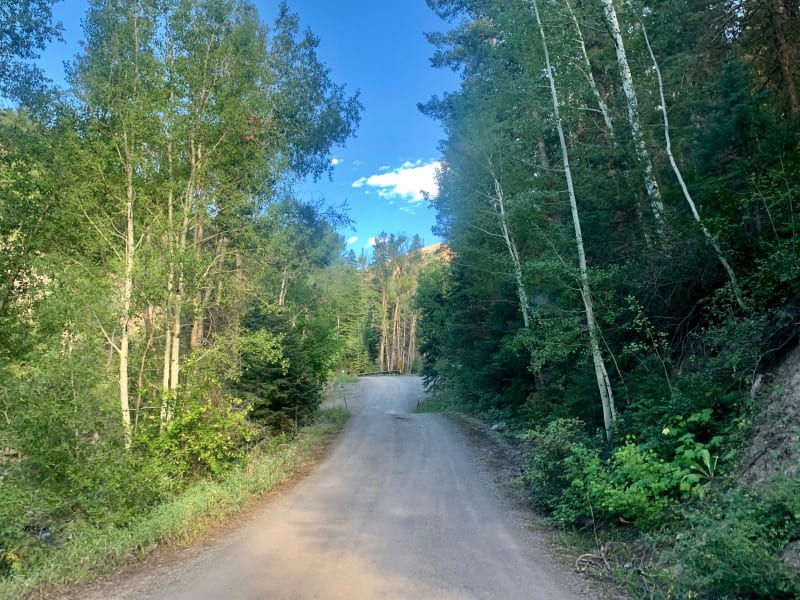 41
Trail Overview
Dexter Creek Road leads you to national forest land with a few dispersed camping sites starting about one mile in. The road starts out a graded, gravel road which very quickly gets to a steep hill with a one-lane road. Uphill traffic has the right-of-way. The road passes through residential areas including the Lenore Lake community for the first mile. This is a private lake and property. Please respect that as you drive past. The road quality changes a bit after the NFS sign, but is still drivable with most cars. There are a few camping spots on either side of the road as you travel. About a mile after the NFS, there is a bridge crossing the creek. Here the road quality changes again, only one lane wide in some spots. Still passable by most vehicles. About another 3/4 of a mile is the trailhead for Dexter Creek trail and a few spots to camp. From here, after crossing the stream, the road changes again and is only recommended for high-clearance vehicles. It will lead you to a small meadow with the Horsethief trailhead and a spot to camp. The road continues up the hill with another spot to camp. Continuing on from this spo,t the road gets rougher after a distance, without any camping. Beware that as you near the end of the road, it makes a left uphill turn with no place to turn around. There is a tree placed across the road at the ending.
Difficulty
The road quality changes after the bridge crossing Dexter Creek, and gets more challenging after that.
Get the App
Find Off-Road Trails
Unlock more information on Cty Rd 14. – Dexter Creek Rd.