War Eagle Mine
Best Time
Spring Fall Winter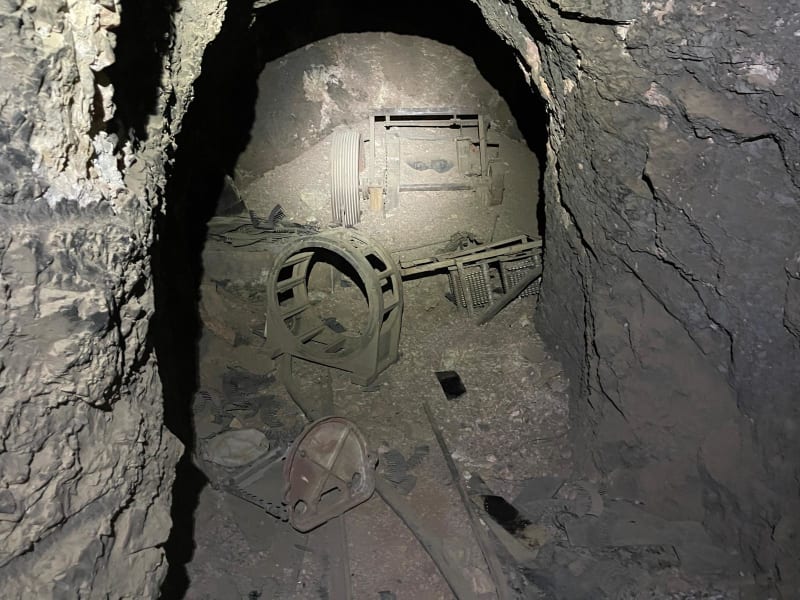 12
Trail Overview
This trail starts in Sandy Valley, NV. You'll head northwest, directly on the CA/NV border, and then pick up the historical Old Spanish Trail. From there, you'll drop down in to the historic mining area that contains the massive War Eagle Mine. In addition to the mines, there's much to explore in this region of California, so bring plenty of extra fuel and/or camping gear.
Difficulty
The route mainly consists of dirt and gravel trails. For street legal vehicles, the section of the Old Spanish Trail can be done on pavement. The route back to Sandy Valley can be considered two-lane gravel, until you pick up CR 20918, which is a narrow dirt trail.
History
War Eagle Mine is located Southwest of Las Vegas, Nevada. Nearest town is Tecopa, California. Primary mining in the area included: Gold, iron, copper, lead, silver, and zinc. War Eagle Mine was last worked in the late 1950's. The Old Spanish Trail is a historical trade route. At approximately 700 mi (1,100 km) long, the trail ran through areas of high mountains, arid deserts, and deep canyons. It is considered one of the most arduous of all trade routes ever established in the United States.
Technical Rating