The Trek to McIver's Cabin
Best Time
Spring, Summer, Fall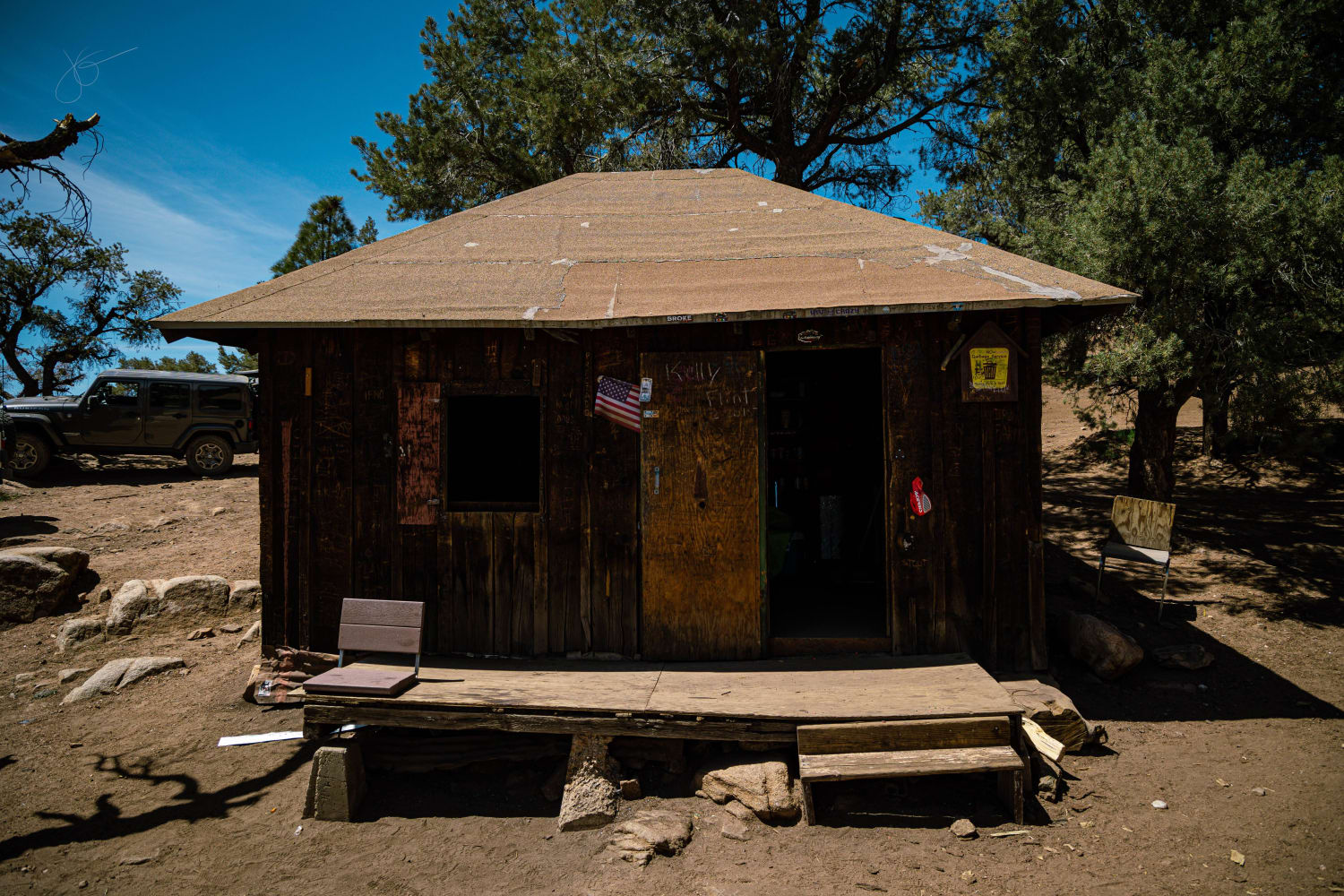 16
Trail Overview
The trail begins at the Dove Springs OHV Area/Robbers Roost Ranch just off California State Route 14, approximately two miles south of the junction with California State Route 178. The first several miles of the trail are desert road but well-maintained. Enjoy the dust and the gravel flying as you traverse the ecotone, from the western reaches of the Mojave Desert into the Scodie Mountains of the Kiavah Wilderness area within the Sequoia National Forest, and explore the changing flora, including Joshua trees, pinyon pines, oaks, wild lavender, and sagebrush. At one point in time, part of the climb up the mountain was paved, so be prepared to slowly climb chunks of asphalt, and be mindful of sharp edges. Once you've left the desert and entered the Wilderness, you will reach the "4 miles to go sign". This is adjacent to the old microwave relay tower, which is a relic of history, as these used to transmit telephone and television signals in the days before cell phones and the internet. This portion of the trail is the most difficult, so be prepared to go slow and utilize 4x4 low gear to make sure you climb the two tough sections. The last mile and a half of the trail is relatively easy, and it dead-ends directly into George McIver's Cabin, with plenty of parking, and a cabin for you to use at your leisure!
Difficulty
The trail becomes progressively more difficult as you leave the desert and get into the Scodie Mountains. For example, the desert roads are mostly well-maintained washboard or whoop-de-doos with no need for 4x4, but as you enter the mountains, the trail becomes steeper, there are some rocks and roots to cross, and at least 4x4 High will be required. Less powerful vehicles should utilize 4x4 Low to climb and descend the steeper ledges. Bring a spotter.
History
Murdo George McIver, born in North Dakota in 1893, was a miner who lived in Southern California. The cabin was used during the development of the Los Angeles Aqueduct and it used to reside in the Sand Canyon area between Santa Clarita and Agua Dulce, California. McIver purchased the cabin in 1938 and moved it to its present-day location in the Scodie Mountains, where he had a mining claim and access to fresh water, a seemingly looming rarity in modern-day California.
Technical Rating