Sherman Pass 4×4 Trail
Climb to the very top of Sherman Peak at almost 10,000 feet.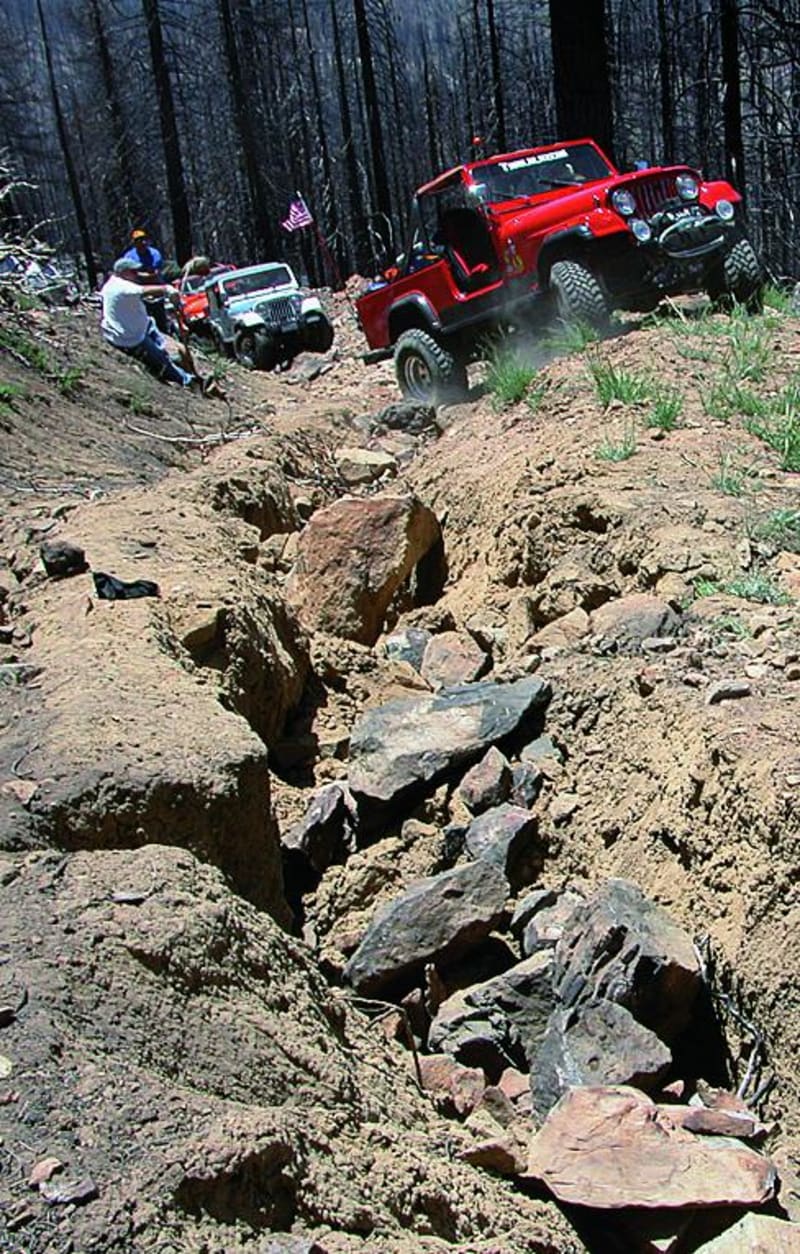 9
Trail Overview
Difficulty
Moderate: Steep and narrow in spots with possible muddy sections. Burned trees may fall across the road blocking the trail. No major obstacles. Suitable for aggressive, high-clearance stock SUVs with experienced driver.
History
The western half of this trail was destroyed by the huge McNally Fire in the summer of 2002. For the first edition of this book, we drove the route with the Bakersfield Trailblazers the following year along with a ranger from the Sequoia National Forest. They assessed damage and repaired what they could. The Trailblazers and Ridgecrest Gear Grinders have continued to maintain the trail since then. As a result of improvements, we have upgraded the trail's rating from difficult to moderate.
Technical Rating