Sandstone Canyon
You'll love this drive with its diverse terrain and interesting views.
Best Time
Fall/Winter/Spring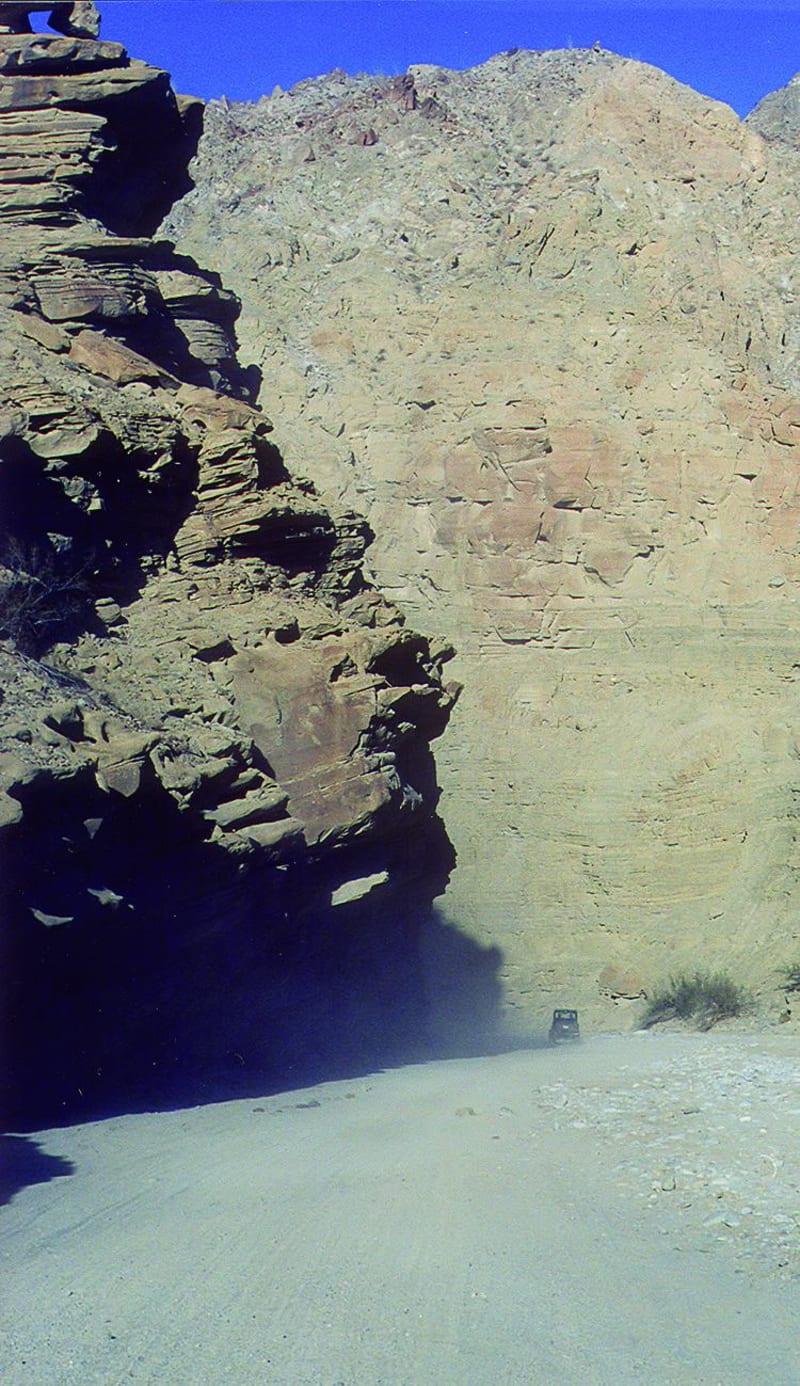 8
Trail Overview
Difficulty
Easy: Conditions in the canyon sometimes worsen after heavy rains, but this route is usually suitable for stock 4x4 SUVs. Dangerous flash floods are possible. Avoid if rain is forecast.
History
A fault occurred through Split Mountain about 20 million years ago. As flood waters passed through the fault it gradually widened, exposing fascinating rock layers. Over 40,000 acres of watershed is funneled through the canyon and continues eastward about 20 miles to the Salton Sea.
Technical Rating