Kavanaugh Ridge
Drive up to more than 10,000 feet and arrive at Dunderberg Peak.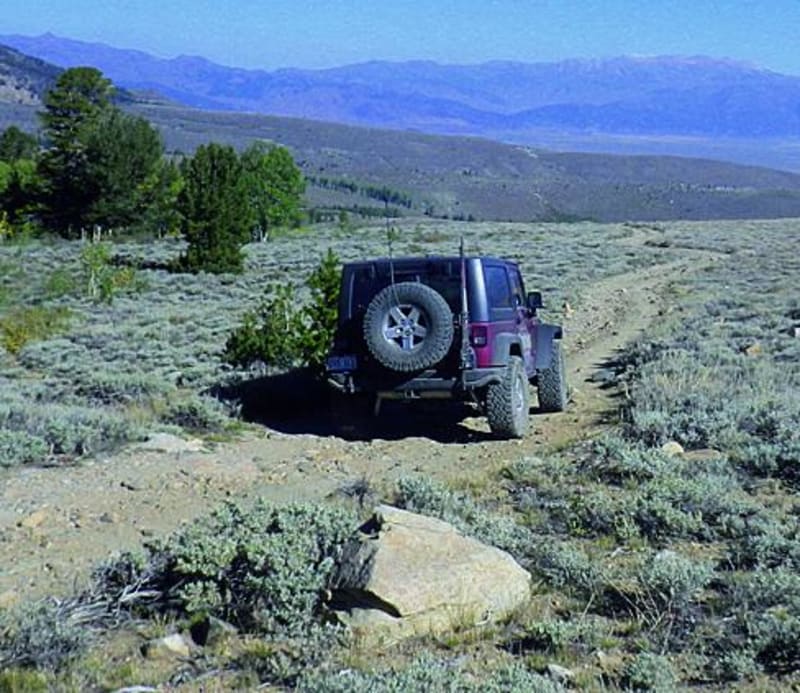 11
Trail Overview
Difficulty
Moderate: This route is mostly easy, but a few spots require a moderate rating. Rocky and narrow in places with some brush to rub against. Suitable for most stock 4x4 SUVs with moderate ground clearance.
History
Look carefully and you'll see piles of mine tailings in different directions from Waypoint 04. This was the site of Dunderberg Mill built about 1870. From Waypoint 04, a narrow rough road (not on MVUM) heads west uphill to some old log cabin ruins that mark the site of a smaller stamp mill built later. A small town existed here about 1892. We visited here in 2004 and found an old stamp press tipped on its side below the cabins.
Technical Rating