Freeway Ridge, Black Gulch Trail
Circle and climb up to the top of Woodward Peak.
Best Time
Spring/Summer/Fall/Winter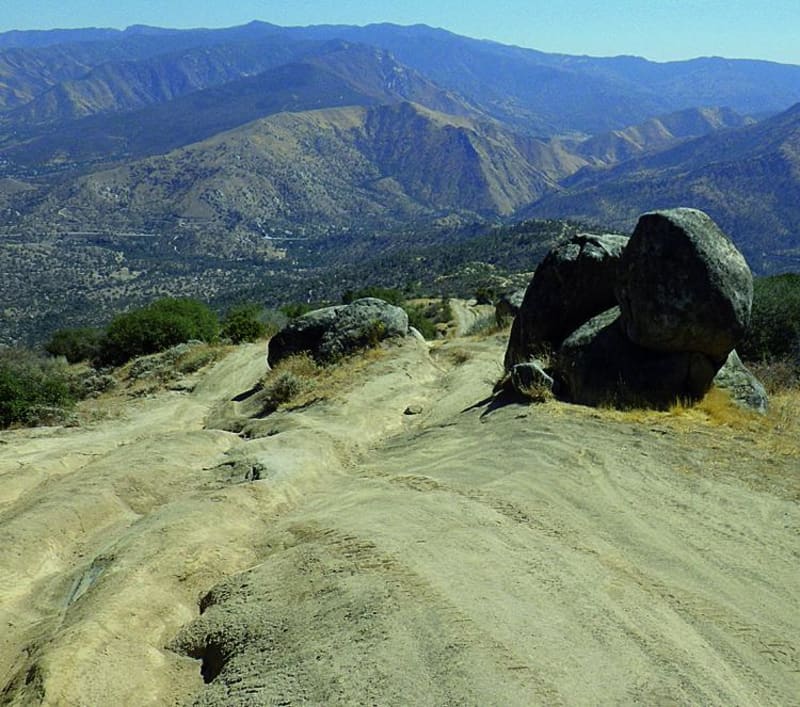 11
Trail Overview
Difficulty
Difficult: Steep, rutted climb up Freeway Ridge at the start. Long, steep descent down 32E47. Deep ruts are very tippy in spots. High clearance and at least one locker recommended. Experienced drivers only.
History
Keyesville is named after Richard Keyes, who discovered gold here in 1853 and set off a major gold rush along the Kern River. The town had about 60 permanent residents. Structures included 8 houses, a saloon, a small hotel and an earthen fort for protection against Indian attacks.
Technical Rating