Eastern Zinc Mine Road
Best Time
Winter, Fall, Spring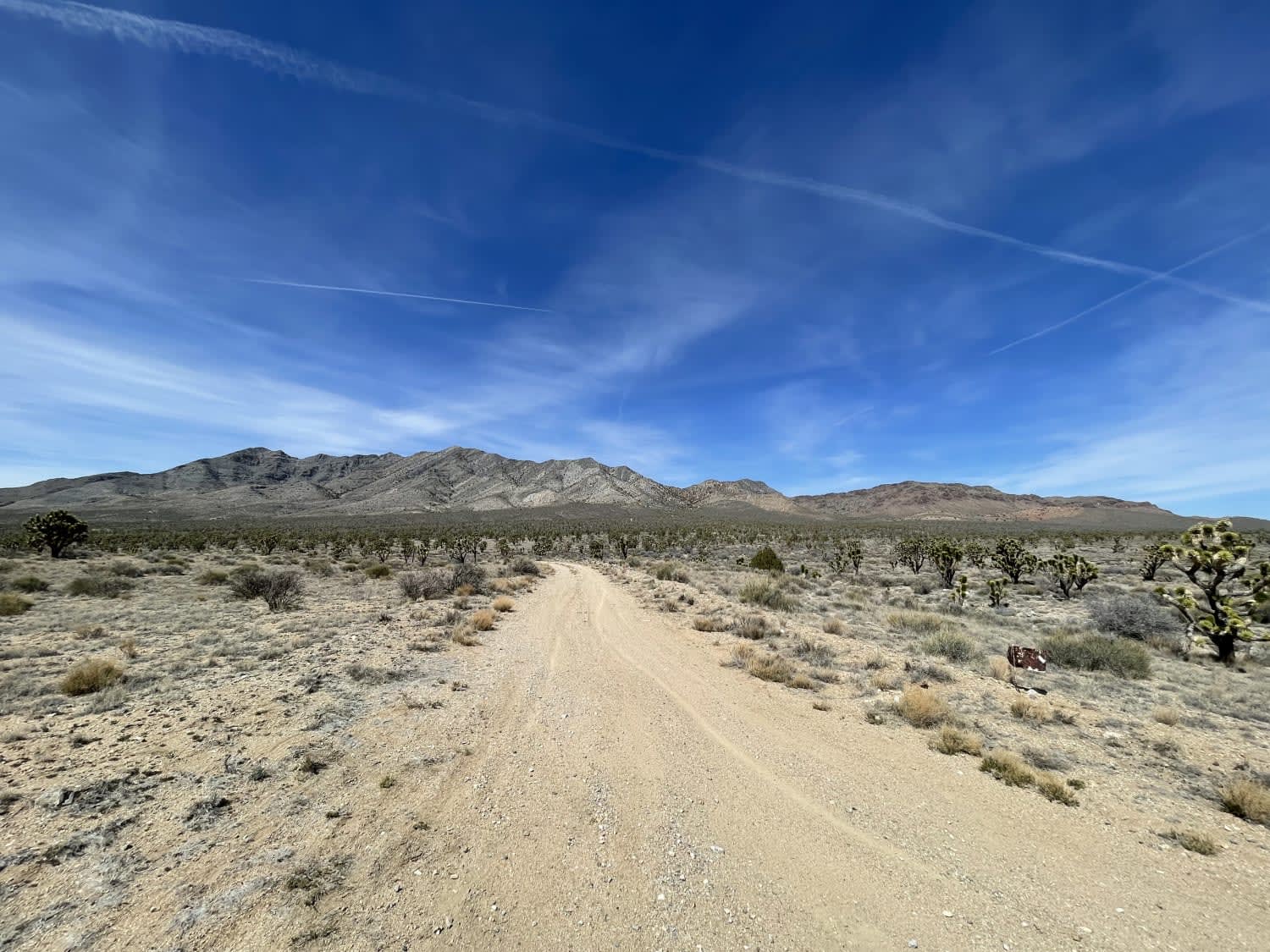 12
Trail Overview
This trail is a nice easier cut across from White Eagle Road to Paved Cima Road. There are many Joshua Trees in very dense forests. Other desert plants and evidence of Wild Burros, but none were seen at the time of recording. No dispersed camping spots were noticed; those seemed to be closer to the highway. The trail has some mild off-camber sections and a few deeper washouts that could be much more severe after a storm. Some are potentially as deep as 18". There are some deeper sandy sections and a few sections with sharp rocks, so be aware of potential sidewall damage. This trail will link up with Cima road if you have had enough of dirt at this point and prefer some pavement. Otherwise, continue east toward Kessler Peak Trail and slightly south to explore a large old abandoned mining complex; there are 2 bars of LTE service. This trail ends up in the Mojave Preserve, where all vehicles must be street legal.
Difficulty
Washouts may become deep, there is a slight off-camber section.
Status Reports
There are no status reports yet for this trail.