Blair Valley
Desert loop through a Native American archeological site.
Best Time
Fall/Winter/Spring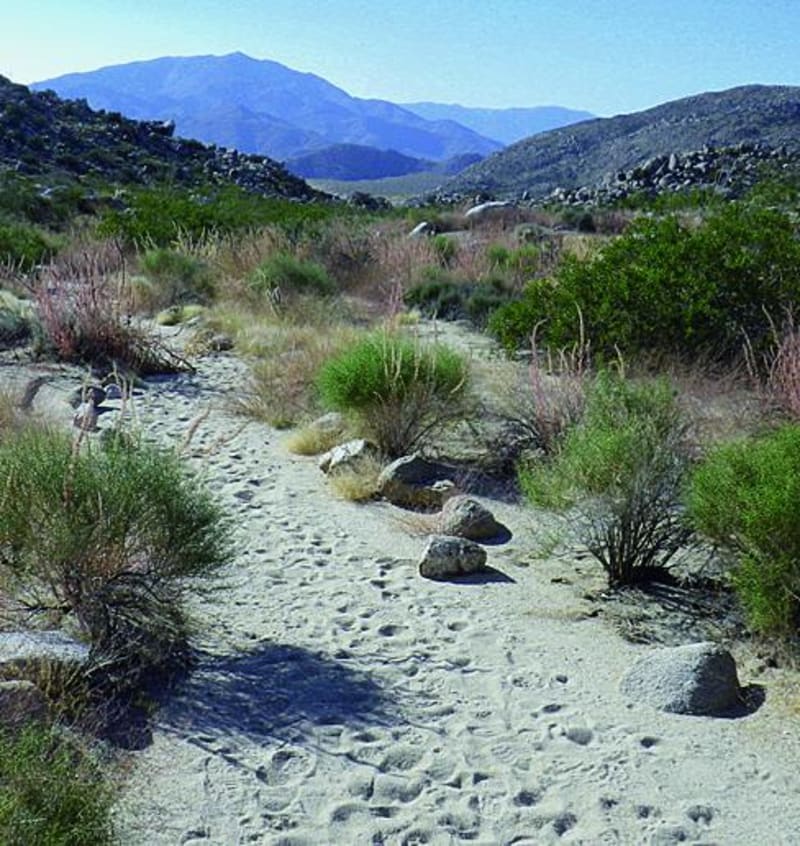 12
Trail Overview
Take a scenic loop through the desert to see a significant archeological area. Hike a couple of short trails to see pictographs, Native American mortars and the remnants of an old desert homestead at the top of Ghost Mountain. More information is available at the parking areas. Because of the sensitive nature of the site, you must stay on designated roads. The loop can be driven either way, must have a street legal vehicle, and dispersed camping is avaialable.
Difficulty
Easy: Soft sand possible in wash bottoms, but most of route is hard-packed sand. Suitable for stock high-clearance 4x4 SUVs.
History
All three of the hikes are fun, but don't miss the one to the Marshal South home. Although this is the longest and steepest hike (we GPS'd it 0.8 mile, not a mile), it's the most unique of the three. Marshal and Tanya South came here in the early 1930s, built an adobe home and managed to survive for 16 years, raising 3 children in the process. To learn more about this fascinating story, go to: www.californiahistorian.com/articles/marshallsouth. html.
Technical Rating