Berdoo Canyon Road
Best Time
Spring, Summer, Fall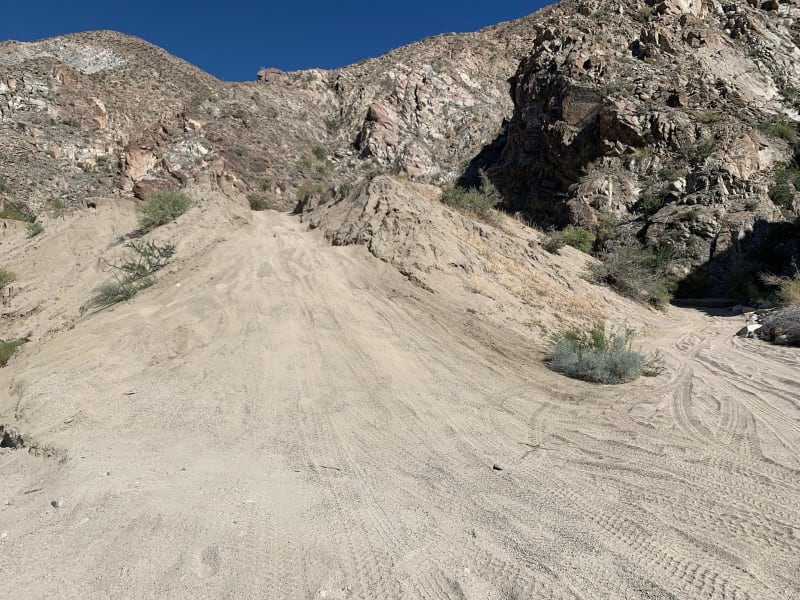 19
Trail Overview
This is a fantastic trail that can be run in either direction. The trail is relatively easy, but there are a few obstacles that can give you trouble if you don't have enough clearance and a couple of deep sandy spots that you could get stuck in without enough momentum. A few places require careful tire placement and some people opt to turn around. If you plan to run this trail, make sure to check the weather. It follows the path of a canyon and crosses through a number of washes, so you wouldn't want to get caught in a rainstorm. Cell service is not reliable on this trail due to the canyon, so fuel up in Joshua Tree or Indio, depending on direction of travel. Remember that entering Joshua Tree National Park has a fee associated with it and you are expected to visit a fee station if entering the park from a path that does not have a maned fee gate. Enjoy the trail and takes your time, as the further into the park you get the more alive the desert gets if you're paying attention.
Difficulty
90% of the trail is rocky, sandy road. The limit is one vehicle at many sections.
Get the App
Find Off-Road Trails
Unlock more information on Berdoo Canyon Road.