Barrett Lake Jeep Trail – 16E21
Barrett Lake Jeep Trail – 16E21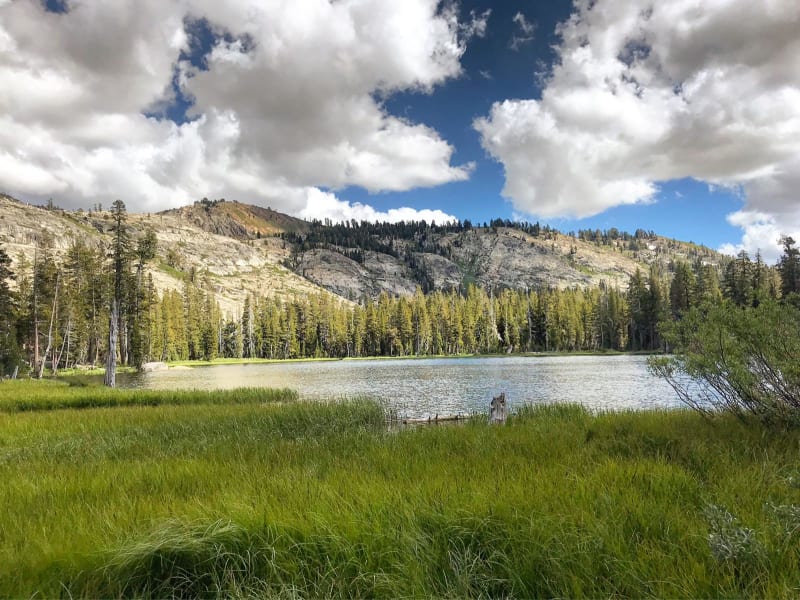 11
Trail Overview
This is a highly technical, beautiful in and out trail located in the Eldorado National Forest on the border of the Desolation Wilderness near South Shore Lake Tahoe. The trail starts near Wrights Lake at Dark Lake and ends at Barrett Lake. The trail is only open a few weeks of the year due to snow and wet weather. Please check BLM for current status of the trail. There is a gate that is 86" wide at the trailhead. If you can not fit through this gate do not go on the trail, there are many squeeze obstacles and you will not fit on the trail. This is an extremely environmentally sensitive trail, please tread very lightly and pack out anything you find.
Difficulty
The trail has large rock gardens requiring heavily modified vehicles and experienced drivers. Most obstacles do not have bypasses. There are no exit points on the trail, if you go in, you must go out the way you went in.
Get the App
Find Off-Road Trails
Unlock more information on Barrett Lake Jeep Trail – 16E21.