East Poteau Mountain
Best Time
Spring, Summer, Fall, Winter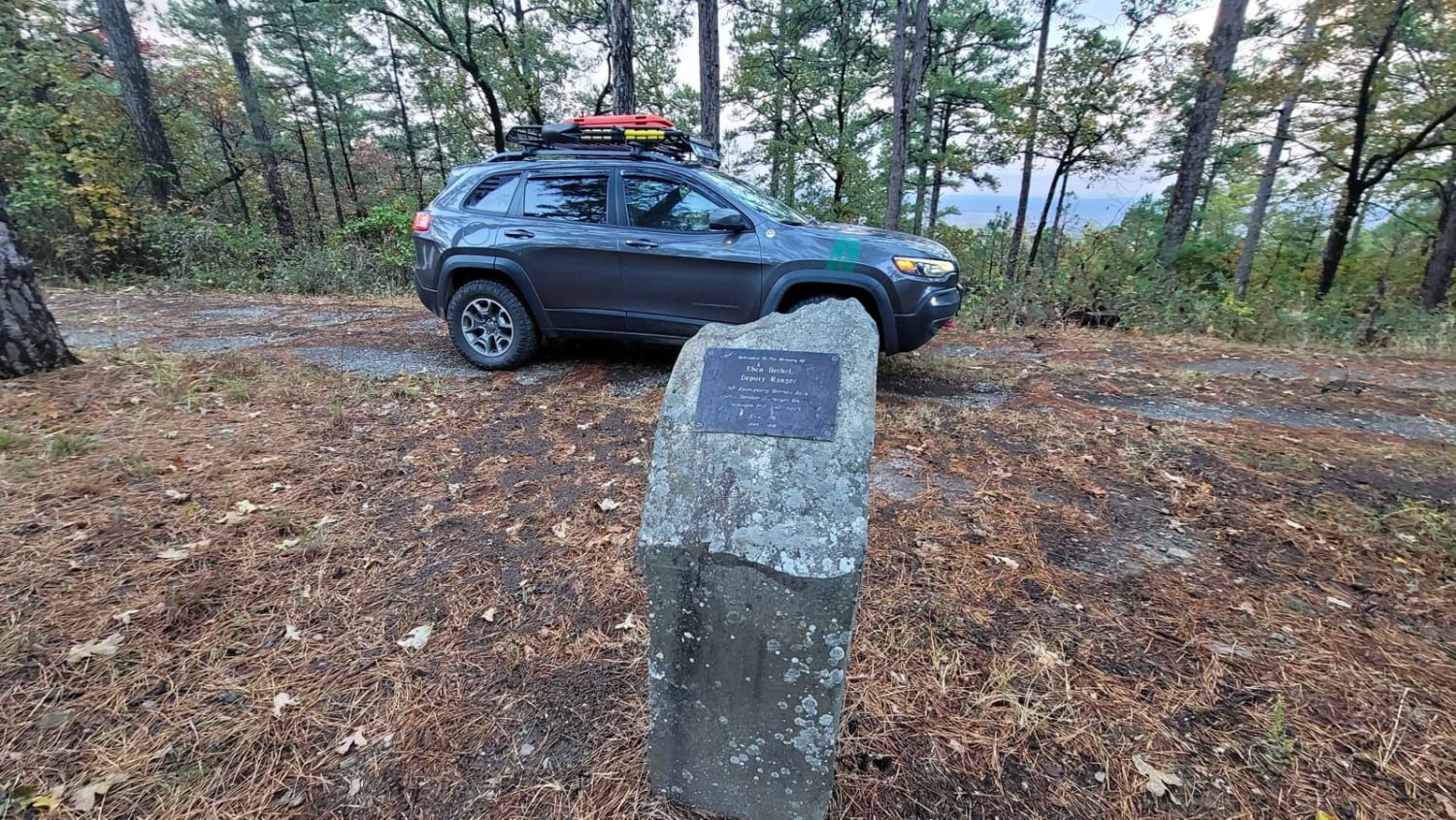 20
Trail Overview
This site is part of the RUSTIC Poteau Mountain Auto Tour and let me say the road is rough and long, but the views are something to behold. There was an old fire tower site at the top. The concrete footings of the fire tower are still there but the road is rutted. Poteau Mountain is a unique and rustic area, it has two wilderness areas, according to Tim Ernst the tallest waterfall of the Ouachita Mountains, a cave where supposedly Belle Starr hid out, and many other unique features. On this east trail, you will check out the Eben Bethel monument, the scenic view, and some of the roughest parts of this route. Here at this site is a picnic table and a wonderful view. Please enjoy the view and take a moment to thank Eben Bethel and the many other Forest Service employees who work hard to protect the National Forests we enjoy for many recreational uses. This road is gravel with large rocks and ruts'. Some ground clearance and good tires are needed. On this trail, parts are steeps and narrow.
Difficulty
Gravel road with stones, ruts and mud if wet. Ground clearance and good tires are needed.
History
Eben Bethel was murdered doing his duty as a Deputy Ranger while he was investigating a fire that occurred on Pilot Mountain in 1936, Pilot Mountain is located to the East of the entrance to Poteau Mountain Road.
Technical Rating