Swansea Townsite
Best Time
Fall, Winter, Spring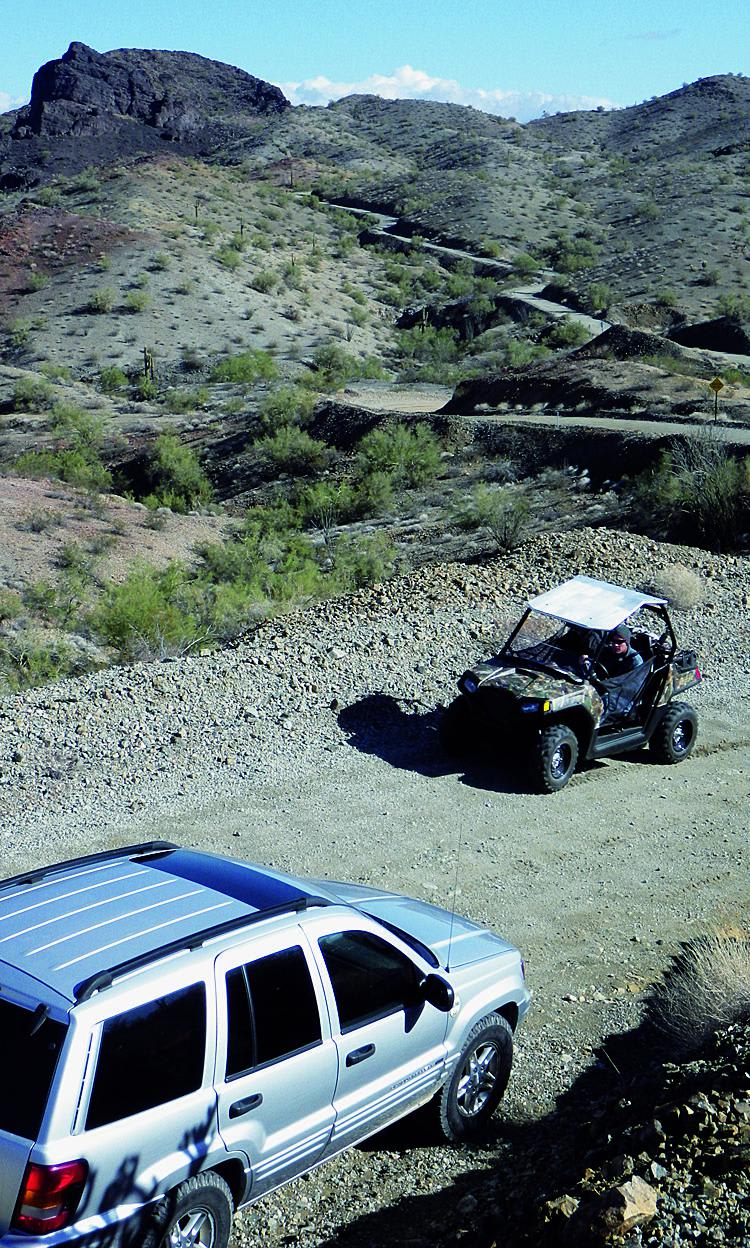 6
Trail Overview
Take this desert drive off the beaten path to visit Swansea Townsite, an historic town with some really unique ruins. ATVs and UTVs will love all of the side roads available along this route.
Difficulty
Easy: Mostly graded, but last few miles before townsite meanders up and down steep hills. Trip to pumping station is mix of sandy washes and moderately steep rocky sections. Stock SUVs to townsite. Higher clearance and 4WD needed to reach pumping station.
History
Mining began here in the 1860s with mixed results. Not until copper mining exploded in the early 1900s did the town take off, growing to about 500 people. The railroad helped make the mine profitable for a while, but everything shut down for the last time in 1944.
Technical Rating