Cedar Pockets Overlook
Best Time
Summer, Fall, Spring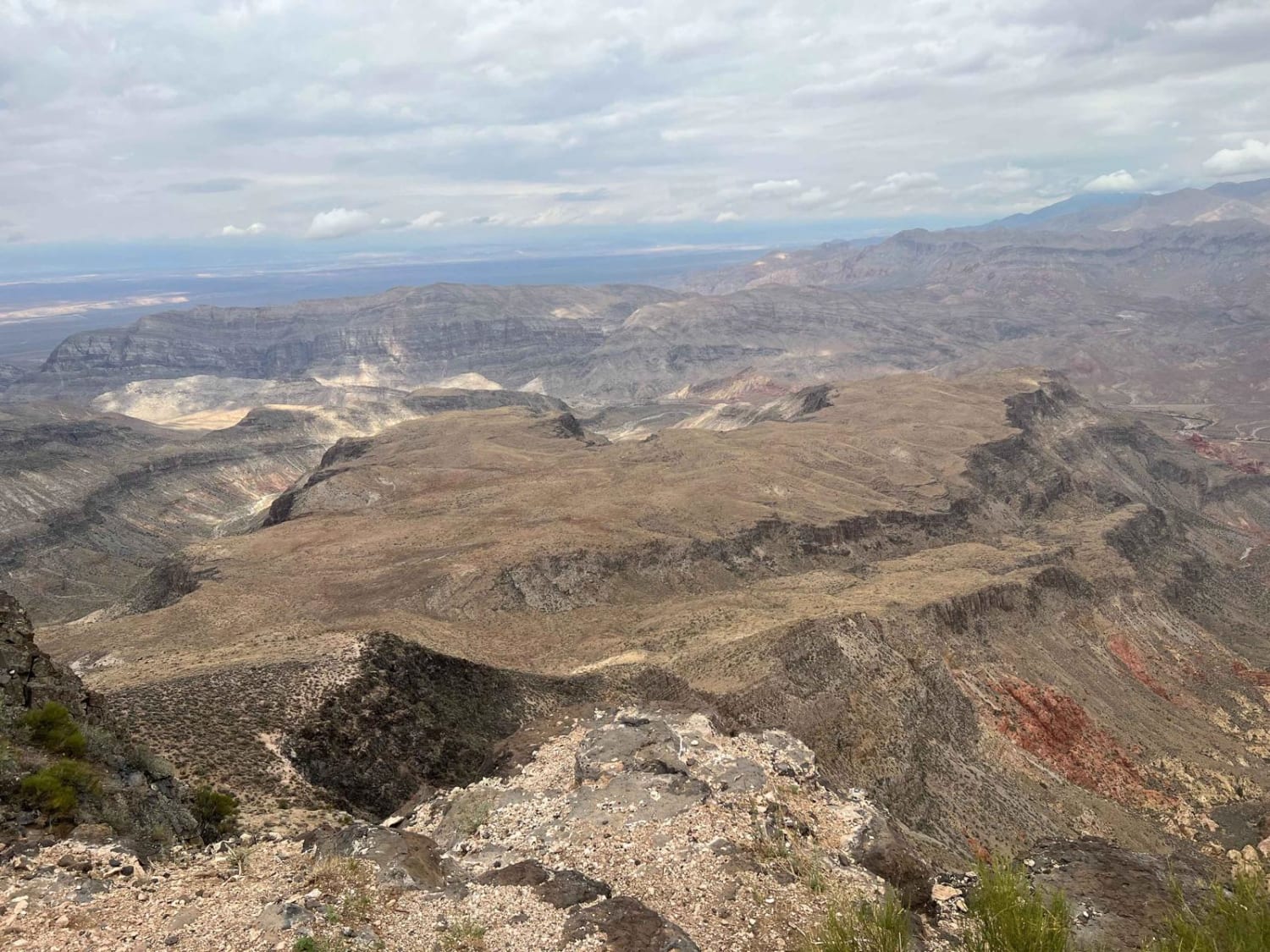 7
Trail Overview
This is a short but exciting adventure that ends at a solar-powered cell tower complex and views of the Virgin River Gorge that are spectacular. There is one gate that should be left closed. The cell tower provides some cell coverage in the gorge, especially for those staying at the Cedar Pockets camping area along I-15. If you want to know the story of building this section of I-15, there is an excellent documentary titled Tears of Our Fathers. While the included pictures were taken during the monsoon season in the area, so visibility was restricted by the water vapor in the air. They are still amazing.
Difficulty
The road is not that hard, regardless of what the sign says. It can get muddy if there has been a lot of moisture recently so that would be the only caveat. I'm sure the maintenance crews would prefer you not leave deep ruts as this area is not maintained by any road services. Note, some of the roads up to this trail are closed during the winter and are much more difficult.
Status Reports
There are no status reports yet for this trail.