Segmiller Mountain - Sunshine Trail Interconnect
Best Time
Spring, Summer, Fall, Winter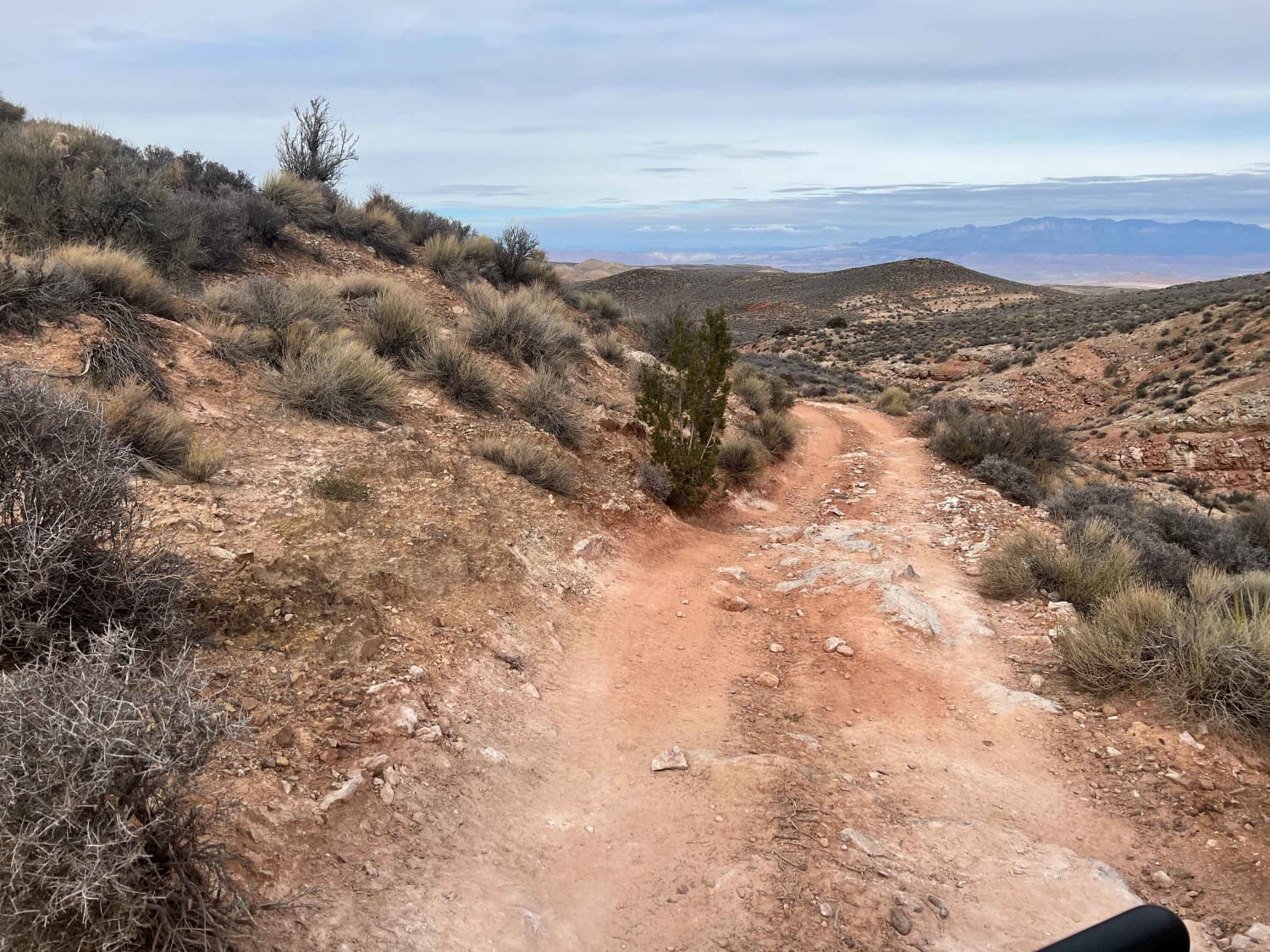 6
Trail Overview
For those looking for a fun adventure that gets you to Segmiller Mountain without taking County Road 5, this is it. You can visit the Glitter Mine on the Sunshine Trail and then take this trail to Segmiller Mountain. This trail links into a trail that allows you to either go back to County Road 5 or follow the trail to the left around the north side of Segmiller. There a numerous options at this point to return to St. George, including following the Sunshine Trail back, going over the top of Segmiller Mountain, or many others. This is a great opportunity to explore many fun trails that are mostly a rating of 3 or less. The views from the mountain are fantastic, and wildlife can be seen most of the year.
Difficulty
This trail has some steeper climbs, small rock faces and rocky areas to climb. Some of these are off camber but nothing that is extremely difficult. This is not a good trail if the recent weather has been wet/snowy as the trail gets very muddy.
History
In an effort to create year around income and diversify many farmers started running cattle and horses on the Arizona strip in the late 1800s. As always in the desert water played a key role. Learned of water on the south and east sides mountain south of St. George. Charles Segmiller sent his sons (Charles Jr. and Hela) to develop the springs if possible. They dug the mud out to get to the source of the water, piped the water into a trough for horses and cattle. In addition they built corrals to be used for roundup and branding. The water wasn't good drinking water because of the abondance of alkaline and salt. The ground contained an abundance of gypsum, a mineral common to the area, that caused diarrhea in humans. The Native Americans called the springs "Kicha Creek", the local ranchers called the water gypy water because of the gypsum. Water was considered good enough for the animals on the strip. Hila took over the ranch and ran the ranch until 1915 with his brothers Frank and Dan. During this time they caught wild horses on the strip and tamed them for ranching use. They also created a business of cross breeding female horses with male donkeys and the resulting offspring, mules, were sold for profit. In the early 1950s the BLM designated this area Segmiller Mountain.
Technical Rating