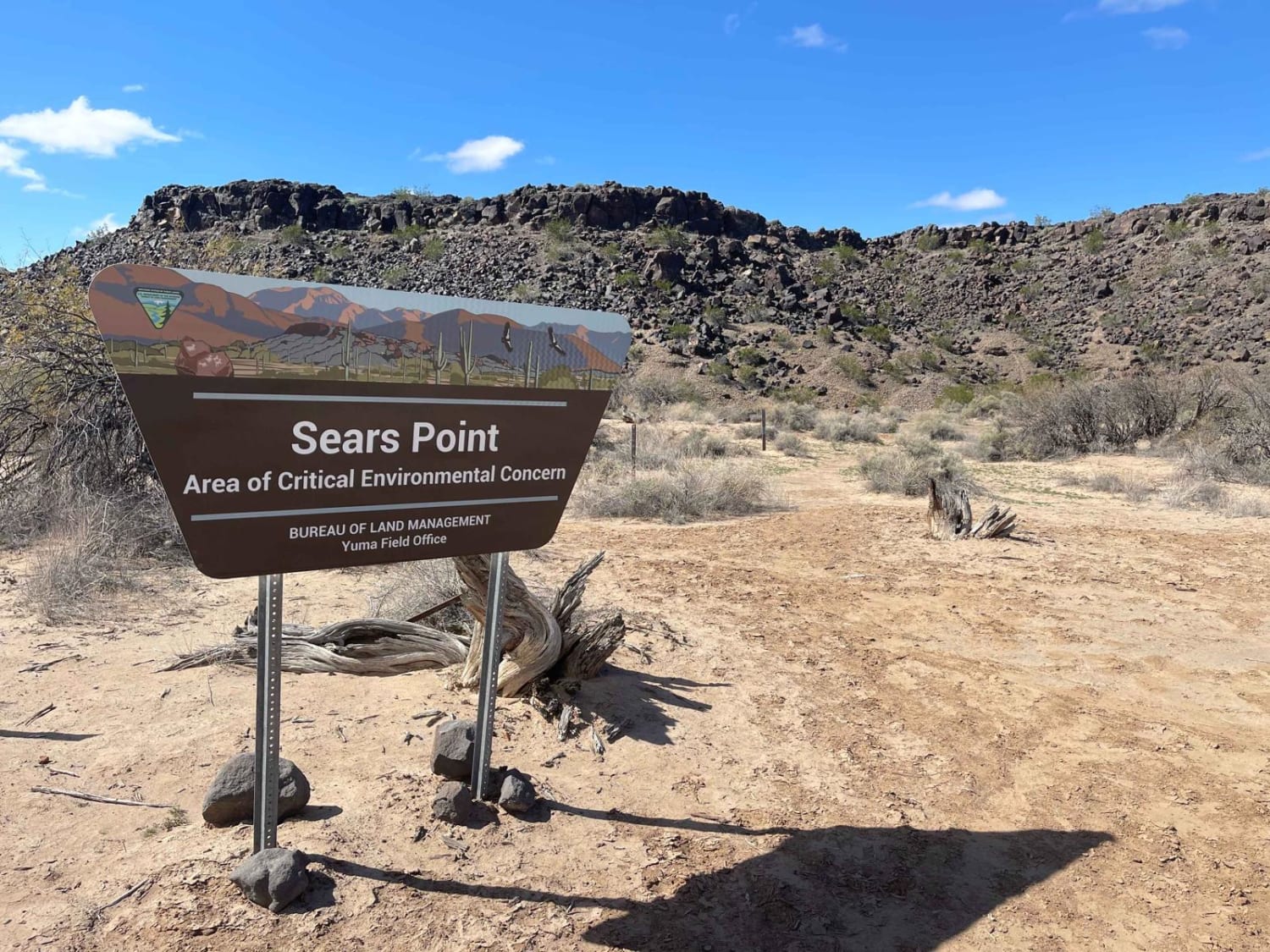 20
Trail Overview
This mostly easy out-and-back trail leads to a beautiful Archaeological site that is also a point of critical environmental concern. Plenty of informational kiosks in the area explain why this petroglyph site is important and needs preservation. The trail passes through private and public lands; please be aware of your dust. Some sections will be impassable when wet and should not even be attempted during or after a storm. The soil in these areas is exceptionally delicate and becomes slick deep mud. These scars can last a long time. There are a few fire rings and campsites along the way. Just be sure who owns the land you are on, and be alert for closed area signage. Once at the site, park your car and head to the hills on foot. The black faces of the rocks near the top are where you will find them, and there are many to explore once you arrive. Please do not touch the petroglyphs as they are fragile, and please only take photographs. There are two bars of weak Verizon's LTE out here. Be aware this is also a border crossing area. Stay alert while you explore out here, and report any suspicious behavior to homeland security.
Difficulty
Do not attempt this trail during or just after a storm.
Status Reports
There are no status reports yet for this trail.