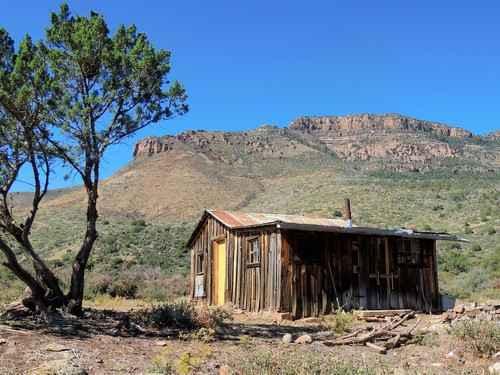 2
Trail Overview
A fairly easy road to an old cabin at the edge of the Sierra Ancha Wilderness. The cabin is in good shape and even has a few canned goods and (empty) booze bottles.You can take a spur road to an overlook of the Salt River Basin. Interesting if you have time, but probably no better than what you see from the Young Road. The second spur road appears to have been recently (as of 2016) worked to act as a firebreak. One side of an old road has been scraped, and the brush and lower tree branches have been cut, probably to make a defensible firebreak. The road goes only a short distance beyond the cabin and dead ends at the Wilderness boundary.
Difficulty
Dirt road usually in good shape as long as floods or fires don't carve it up
Status Reports
There are no status reports yet for this trail.