NF-282 - Jacob Lake
Best Time
Spring, Summer, Fall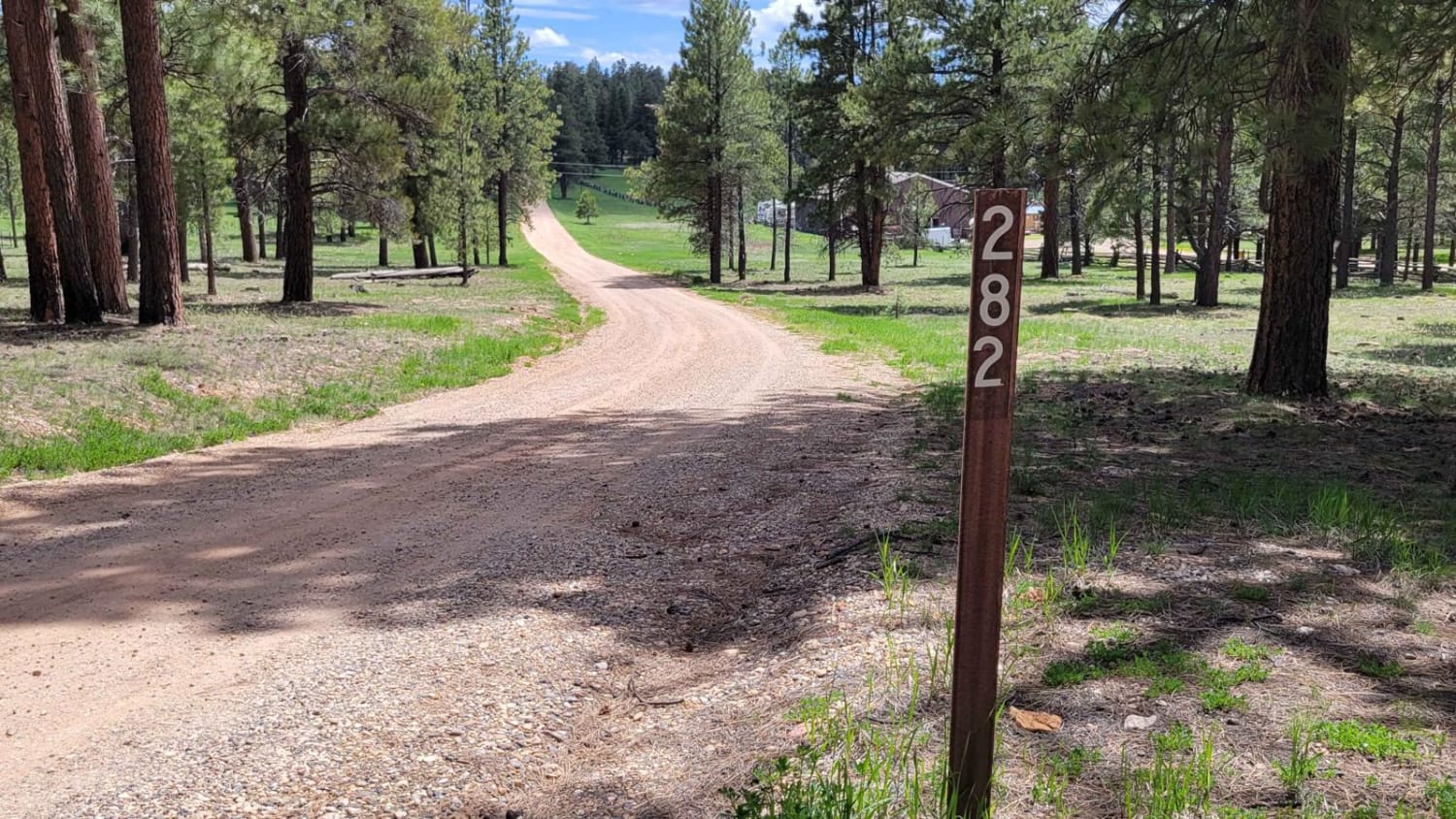 10
Trail Overview
Talk about a fun, beautiful trail! This 8.5-mile connector has a lot to offer. On the northern end, you'll come across Jacob Lake... which is really a pond in a field. East, across from the pond is the Jacob Lake Ranger Station, which was built in 1910 and narrowly escaped the Kaibab Forest Fire in June of 2020. Remnants of the fire damage can be seen along the trail. If you take the trail from North to South, you'll note little directional red arrows tacked on some of the trees. Not sure why they are there, but they point you in the right direction. Plenty of offshoot trails and camping throughout. There are posted signs of "save dead trees for wildlife". The area is closed in the winter months, including the 89A pass.
Difficulty
This is a dirt or rocky road with gentle grades. Safe for most 4WD and high-clearance 2WD vehicles. Roads are typically two vehicles wide.
History
Jacob Lake: This pond was named for Jacob Hamblin, an early Mormon pioneer of southern Utah and northern Arizona. He was shown its location probably in 1858 by the Kaibab band of Southern Paiutes who summered on the plateau, and with whom he was on friendly relations.
Status Reports
There are no status reports yet for this trail.