Mount Trumbull Interconnect
Best Time
Spring, Summer, Fall, Winter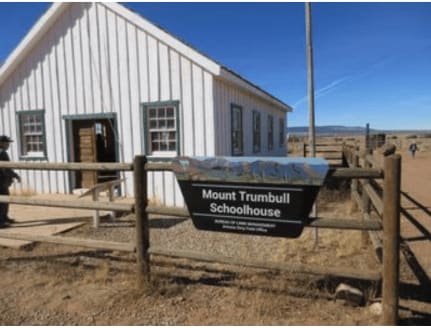 7
Trail Overview
This is a road that connects the Mount Trumbull community on the west end, to Tourweap Road on the east end. Assuming you start on the west side. Do not pass up the opportunity to stop and go inside a restored single-room schoolhouse, and get a flavor of the rugged families that inhabited this area. You will depart the Mount Trumbull Schoolhouse heading east and almost immediately start the climb up Mount Trumbull. Approximately half the way up, the road becomes a single lane, and is exceptionally rough. Take your time and you will be fine. Once on top you can marvel at the huge trees, and you will understand why this area was developed by the early pioneers with a sawmill to provide lumber for the buildings in St. George, including the St. George Temple. Watch carefully and stop at the Mount Trumbull trailhead to read the boards near the bathroom. Continue eastbound down off Mount Trumbull to the Tourweap Road. Turn right to go to the Grand Canyon or left to go northbound back to Fredonia/Kanab highway.
Difficulty
This really is a very easy road with some rocky/rough sections that can be traversed by most vehicleswith a little caution. Take your time and enjoy the beautiful surroundings. Also, there are times whensnow may block this route in the winter. Most times snow will melt and the road clears very quickly butif you have questions the ranger stations in the area can inform of any closures.
History
This area is historically significant to the area as the early pioneers came to the area anddeveloped multiple sawmills and then hauled the lumber up the Temple Trail to St. George. That trailsystem is covered in separate postings.
Technical Rating