Jack Handle
For the most experienced drivers only. One obstacle is hardly wide enough to squeeze through.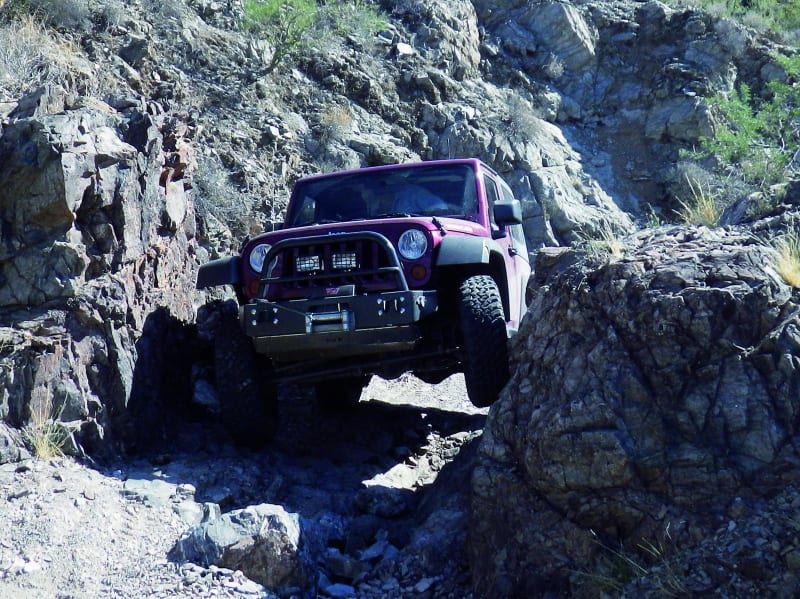 4
Trail Overview
This is a seriously difficult canyon trail for the most extreme daredevils out there. The main obstacle is a very narrow, tippy rock opening that is likely to cause damage if you don't know what you're doing. Scenery is amazing on the second part of the loop as you drive along a high ridge. Open to unlicensed vehicles.
Difficulty
Difficult: Borderline extreme, although we squeezed through in our brand new 2-door Rubicon with 3-inch lift and stock tires. An extreme test of articulation. Wide, oversized vehicles will have trouble with this one. Don't do this trail alone.
Technical Rating