AZPT South Spur to Yuma
Best Time
Spring, Fall, Winter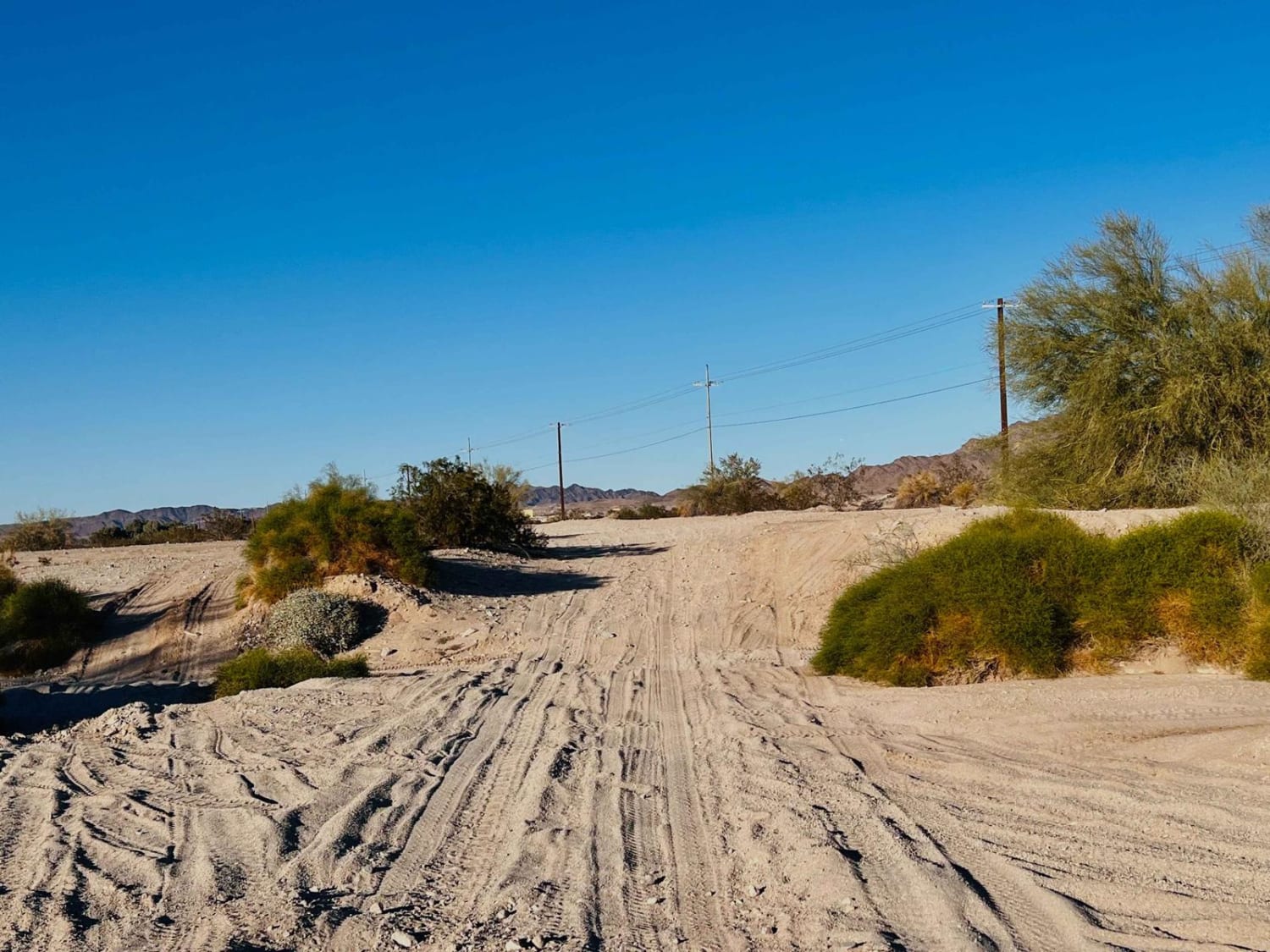 13
Trail Overview
You're AZPT adventure begins here. This point is the main access route from Yuma to get to either the east or western section of the Arizona Peace Trail. You can use this as your starting and finishing leg of the journey. The section south of the train tracks is heavily washboarded and mostly whooped out. It's soft, sandy, and one heck of a bumpy ride. A rig with good long travel would make easy work of it. A few smoother sections run parallel along each side, but it's mostly all bouncy. Once past the easy paved train track crossing, it heads across Highway 95 and into the lush Yuma farmlands. Be on the lookout for heavy machinery and farm workers. This area can get quite muddy after a rainstorm or during heavy watering seasons. It even runs alongside the irrigation canal, offering excellent views and a blast of cooler air on a warm day. Three bars of Verizon LTE fade to none.
Difficulty
The section north of the highway is packed with dirt. The section south of the highway is an almost entirely sandy wash with big whoops and ruts.
Status Reports
There are no status reports yet for this trail.