Desoto Mine
Unique and beautiful, but extremely difficult. Don't try this one alone.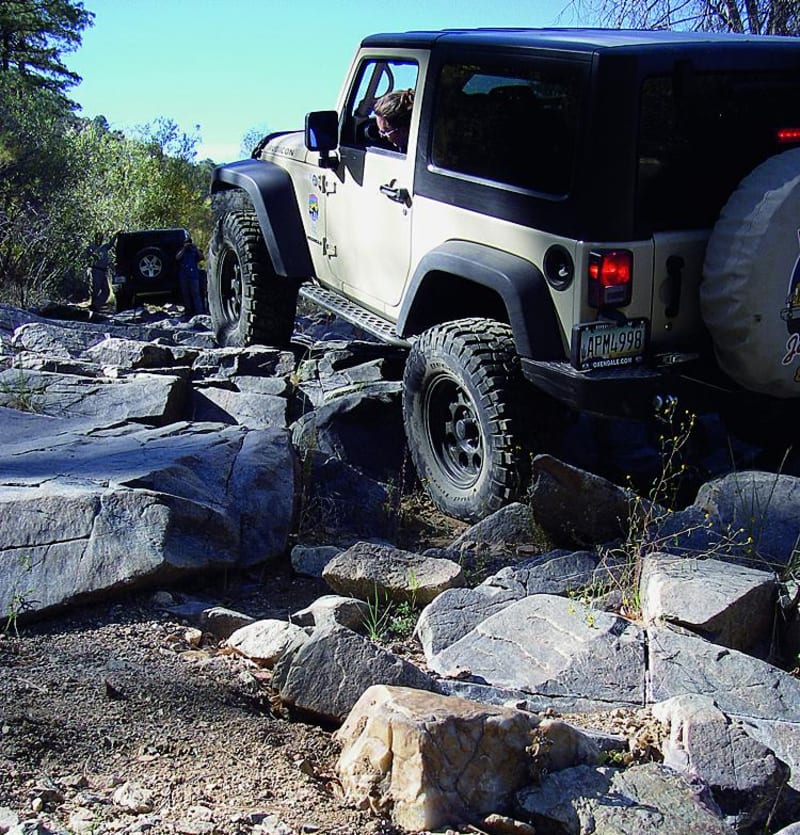 8
Trail Overview
A very challenging trail for experienced drivers. There is a lot to explore around Desoto Mine, but make sure to follow warning signs. Unlicensed vehicles can use 9268R and 89, but parts of this trail are very narrow and could be extremely dangerous for ATVs.
Difficulty
Difficult: Stock SUVs can make it to the Desoto Mine, but should not proceed north of Waypoint 02 on 9268R. After that, the road is for experts only. Although the road is hard-core rocky in places, what gets your attention is the steep, tippy sections. One misplaced tire can result in a rollover or tumble down the mountainside.
History
Cleator, known originally as Turkey Creek Station, started as a railroad work camp servicing construction of the Bradshaw Mountain Railway from 1902 to 1904. The Desoto mine opened in 1903, with copper ore carried down the mountain via a 4,000-ft. aerial tramway. The mine went bankrupt in 1908, but was later revived briefly when copper was needed for World War I. Source: 'Crown King and the Southern Bradshaws,' by Bruce M. Wilson. (ISBN: 0-9627573-0-6)
Get the App
Find Off-Road Trails
Unlock more information on Desoto Mine.