Castle Dome Mountains
Best Time
Fall, Winter, Spring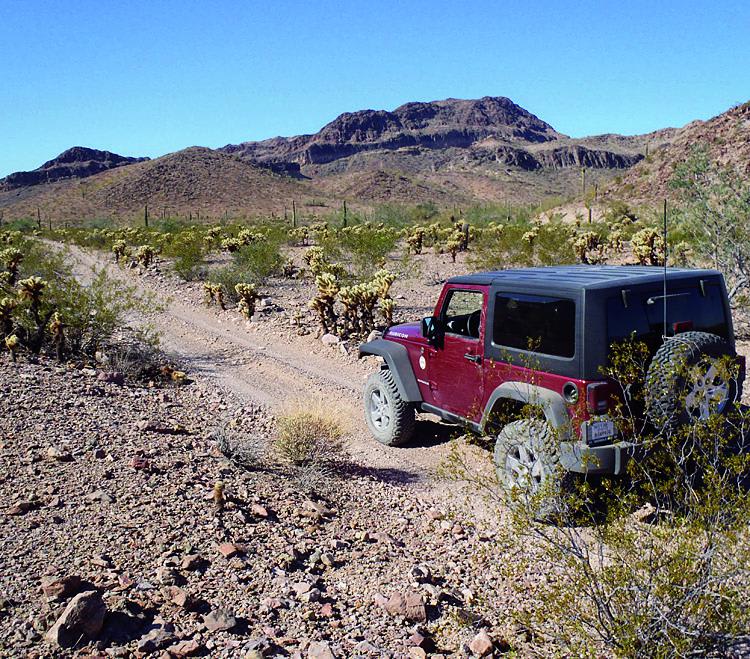 4
Trail Overview
This trail travels through Kofa National Wildlife Refuge, where all vehicles must be registered. Common signtings include golden eagle, fox, bobcat, coyote, mule deer and bighorn sheep. Its a long, hot trail, so be sure to bring water. Castle Dome Mines Museum is located just after McPhereson pass. The area has a very interesting mining history, so this stop is fun. You'll also get a chance to hike up a half-mile or so to some cabins at Big Eye Mine.
Difficulty
Easy: Mostly single-lane washboard road with a few bumpier spots. McPherson Pass is rougher and requires good articulation and high ground clearance. Suitable for aggressive stock SUVs with 4-wheel drive.
History
The bighorn sheep located in the Kofa National Wildlife Refuge represent the largest population in the U.S. The sheep have been important in the reestablishment and maintenance of bighorn populations across Arizona and throughout the southwestern United States. As part of an effort to restore bighorn sheep to the San Andres Wildlife Refuge in New Mexico, 30 sheep were captured and transported from KOFA in 2005.
Status Reports
There are no status reports yet for this trail.