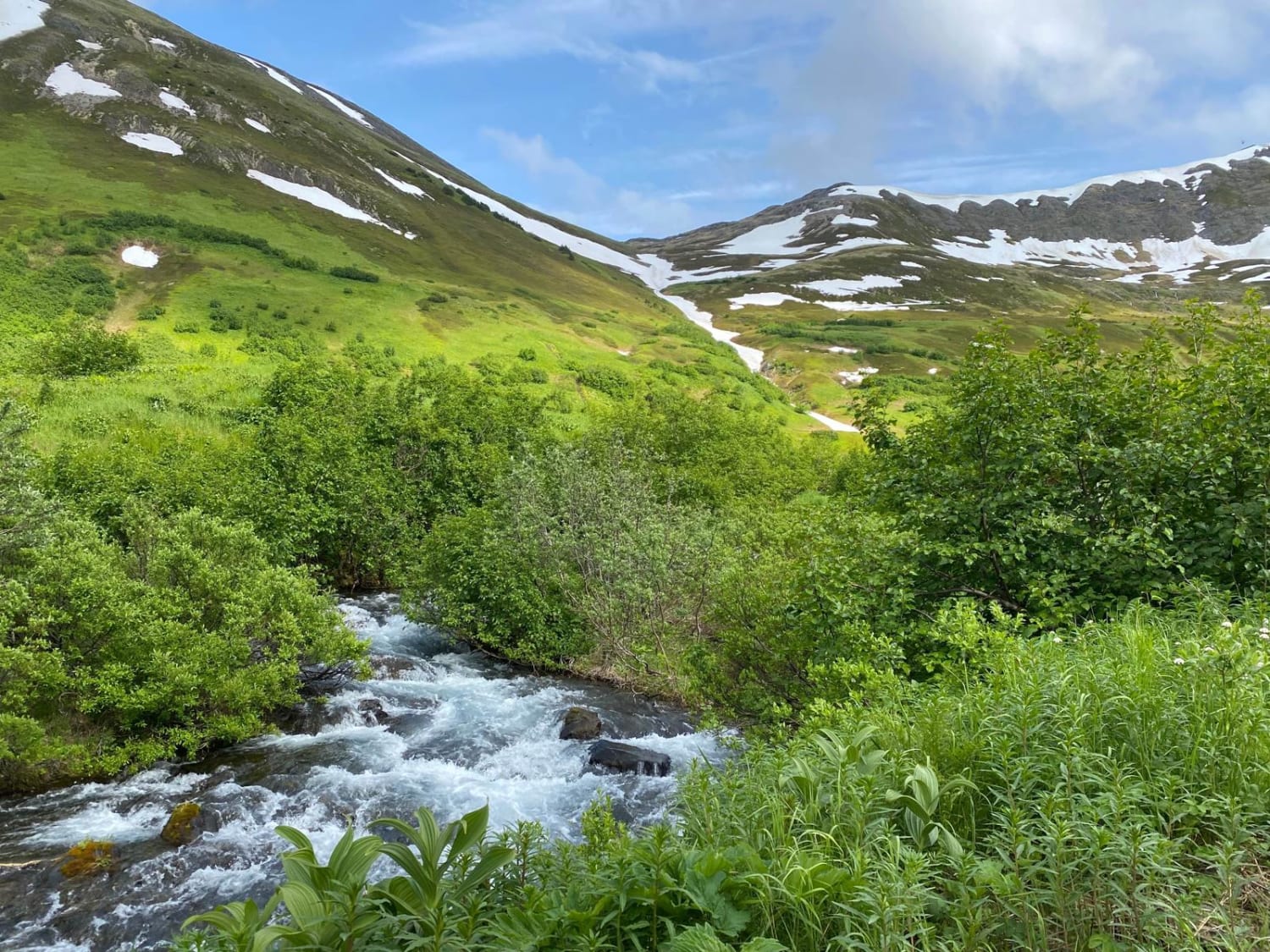 5
Trail Overview
This trail starts on the south side of Hope, Alaska, and heads up to eventually follow Palmer Creek. An easy route in summer - much more difficult with snow. Beautiful views all along the trail especially once you reach the switchback section. Many maps show the route continuing past the final waypoint but it has been blocked off to vehicle traffic at this point. Many places to camp along the road, especially above the switchbacks.
Difficulty
I witnessed several older sedans on the trail, even on the narrower and rougher section above the Coeur D'Alene campground. Although technically possible it is recommended to have at least 8" of clearance and good tires for the upper areas due to possible mud, water and/or loose rocks.
History
There were several mines developed in this valley but they are no longer active. About 1/2 mile beyond the end of the driveable trail is the Swetman Mill. A bit more than a mile beyond that is the Swetman/Lucky Strike Mine.
Technical Rating