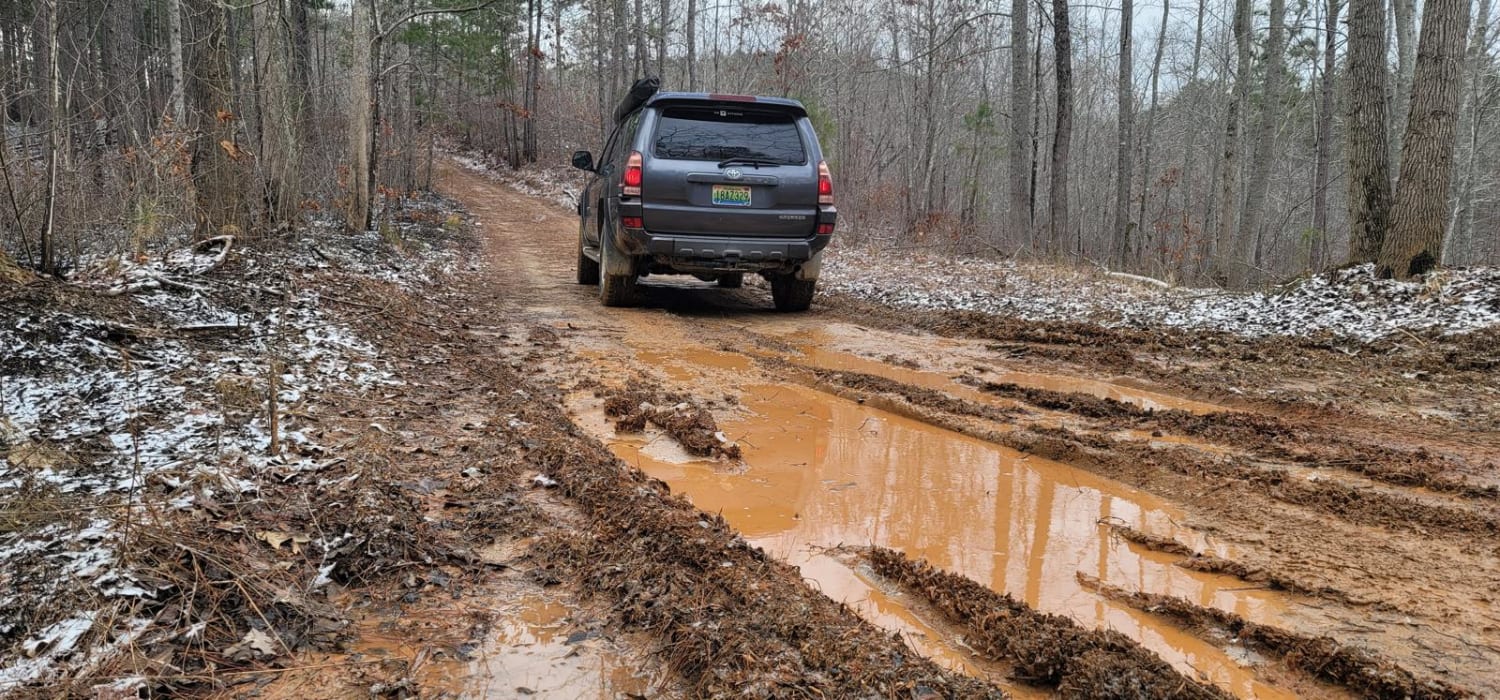 9
Trail Overview
USFSR #537A is a seasonal trail usually only open during hunting season or during times of controlled burns. It is accessible from Cleburne County RD 66 by private land right-of-way, but very seldom is that gate open. It is also accessible via USFSR #500. The area that is private property is clearly marked. Please be aware that the trail stays on the high ridge that circles around the Henry Creek Rifle Range. The trail is frequently marked with warning signs. With the trail being used more as a fire break, it is mainly red clay that can get very slick in wet conditions. It is not heavily traveled, so there is not necessarily a hard bottom.
Difficulty
Most of trail is easy, but due to clay, a few steep inclines and mud holes, 4WD is recommended.
Status Reports
There are no status reports yet for this trail.