USFSR #523
Best Time
Spring Summer Fall Winter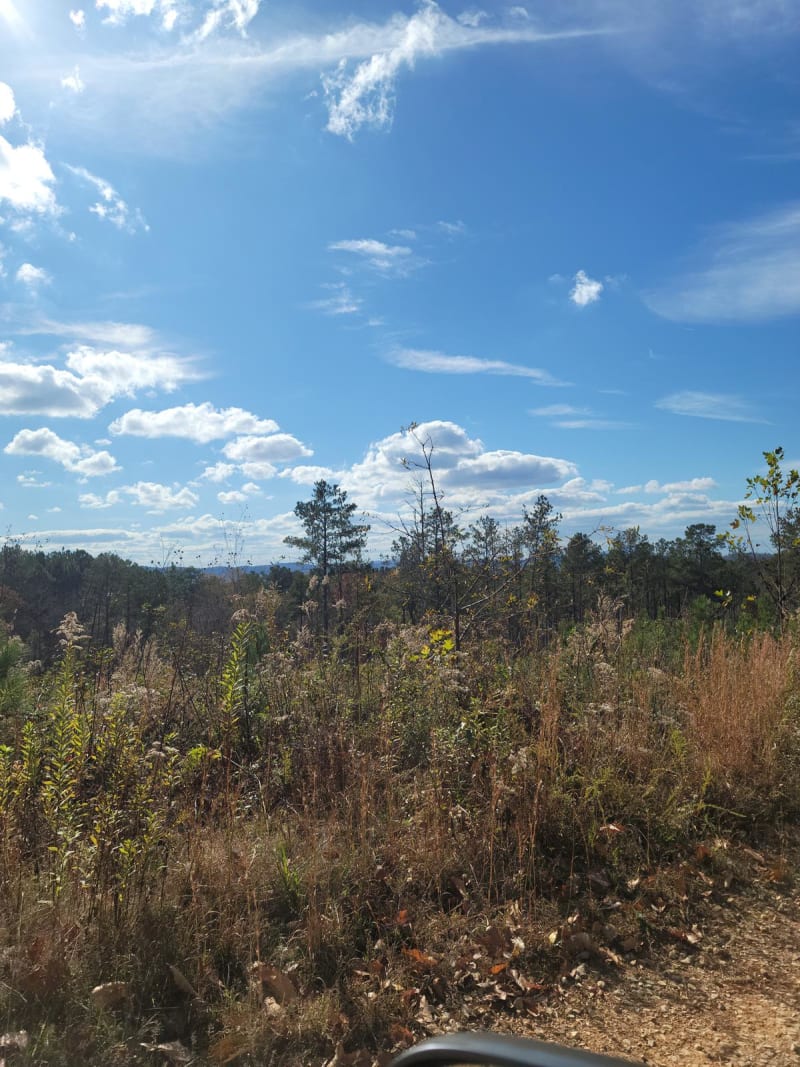 16
Trail Overview
This route is most common to the local communities as a back way into the management area of the Talladega National Forest. It is not maintained often. It's common to see up to 6" ruts in the trail, along with an abundance of leaf litter covering the trail and brush growing into the trailway. It begins at the train tracks in the small community of Iron City, and is given right-of-way by private property. It ends at USFSR 500. This trail does have a gate on it, but is open 99% of the time. The local gas stations usually have paper maps and local postings of the prescribed burns in the area. Make sure to stay on trails clearly marked with a USFSR sign. Avoid driving over firebreaks and creating new trails.
Difficulty
This trail could have met technical rating 2, but there are large ledges that drop as far as 50 feet. High-clearance 2WDs will make it easily, but could have issues after heavy rain or during hunting season when roads are heavily traveled.
Get the App
Find Off-Road Trails
Unlock more information on USFSR #523.