USFSR #500M Sweetwater Lake
USFSR #500M Sweetwater Lake
Best Time
Spring Summer Fall Winter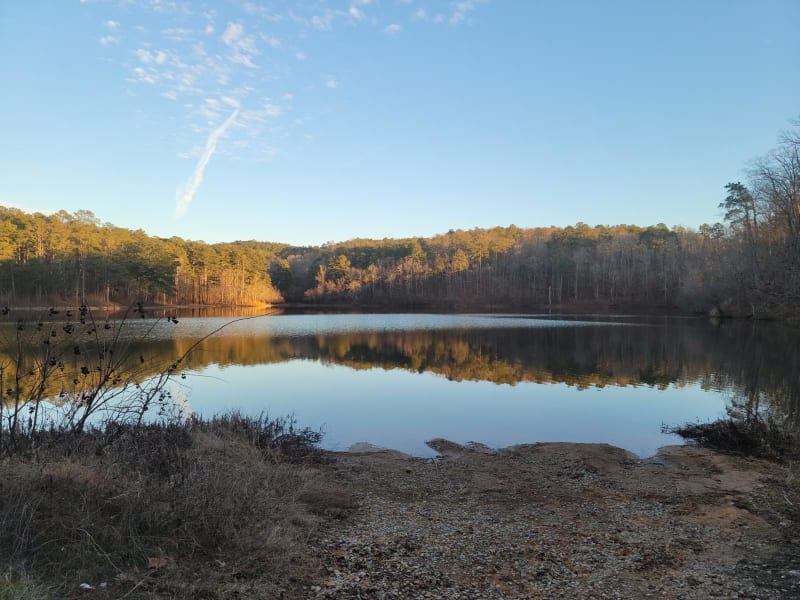 20
Trail Overview
USFSR #500M is a trail that is much like a rollercoaster. It has many steep, short down grades to an immediate steep, short uphill; usually with mud holes in between. The trail is very hard packed, but can still be slick with the Alabama red clay. When dry, 2WD vehicles can make it, but when wet, would pose many challenges. If pulling a boat to the lake, a drop hitch or low clearance truck will most definitely bottom out on a few spots. At the end of the trail is a fairly steep downhill grade that washes out and has been know to have riders spinning tires on the way back up due to loose soil. The lake is a fantastic fishing spot that is full of crappie and bass. Very large turtles and snakes are know for inhabiting the area. There is a hiking trail that provides beautiful views all the way around the lake, but does have some steep grades. There is not much parking space around the lake, and it only provides one boat launch, so be sure not to block it. It gets shallow in many parts, so a kayak or flat bottom is the ideal water craft.
Difficulty
Most of the trail is easy, but when wet can cause more difficult conditions.
Get the App
Find Off-Road Trails
Unlock more information on USFSR #500M Sweetwater Lake.