Calamajue Canyon Trail
Best Time
Spring, Fall, Winter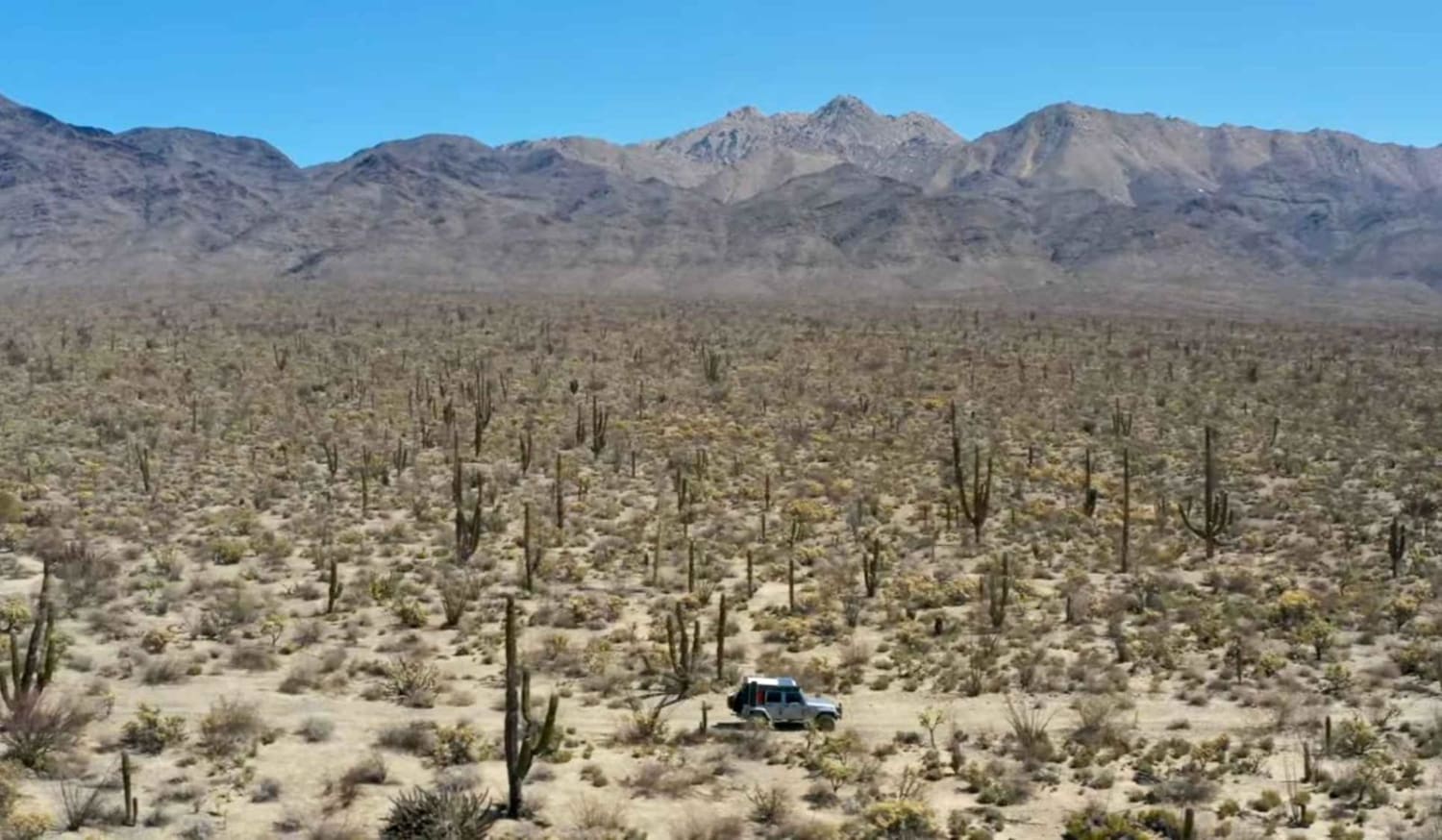 6
Trail Overview
As one embarks on the desert trail, commencing at the once-known intersection of Cocos Corner, the initial path reveals itself as a rugged and narrow dirt road that accommodates only a single vehicle at a time. Upon taking a right turn, the trail unveils an increasingly picturesque landscape, with a highlight being a raised area approximately one hour into the journey, boasting a small spring of water emerging from white rock. This serene spot provides an excellent location for camping, offering some shelter from the wind and positioned above the wash. As the trail continues, it meanders through a wash, leading to a tropical section adorned with verdant palm trees and greenery that is not commonly observed in a desert environment. It is essential to exercise caution when traversing the deep sandy ruts in this area, especially if the vehicle has less than 2 inches of lift and 35-inch tires. Eventually, the trail ascends from the tropical area, returning one to the arid desert terrain, followed by a lengthy stretch of flat road that eventually leads back to the 5.
Difficulty
While in the wash and coming out of the wash you may find soft sand ruts that require a high clearance vehicle and 4x4. A 2" lift and 35" tires are more than adequate. Positioning the tires on the high areas can make up for lower clearance or smaller tires.
History
Coco's Corner was originally at this trailhead. Coco passed away in 2022 and was an ex-police officer that was handicapped and lived in this dusty corner away from the population. Except when the Baja 1000 came by annually and his corner became a popular stop for racers and race enthusiasts. He was known for his hospitality and free camping.
Technical Rating