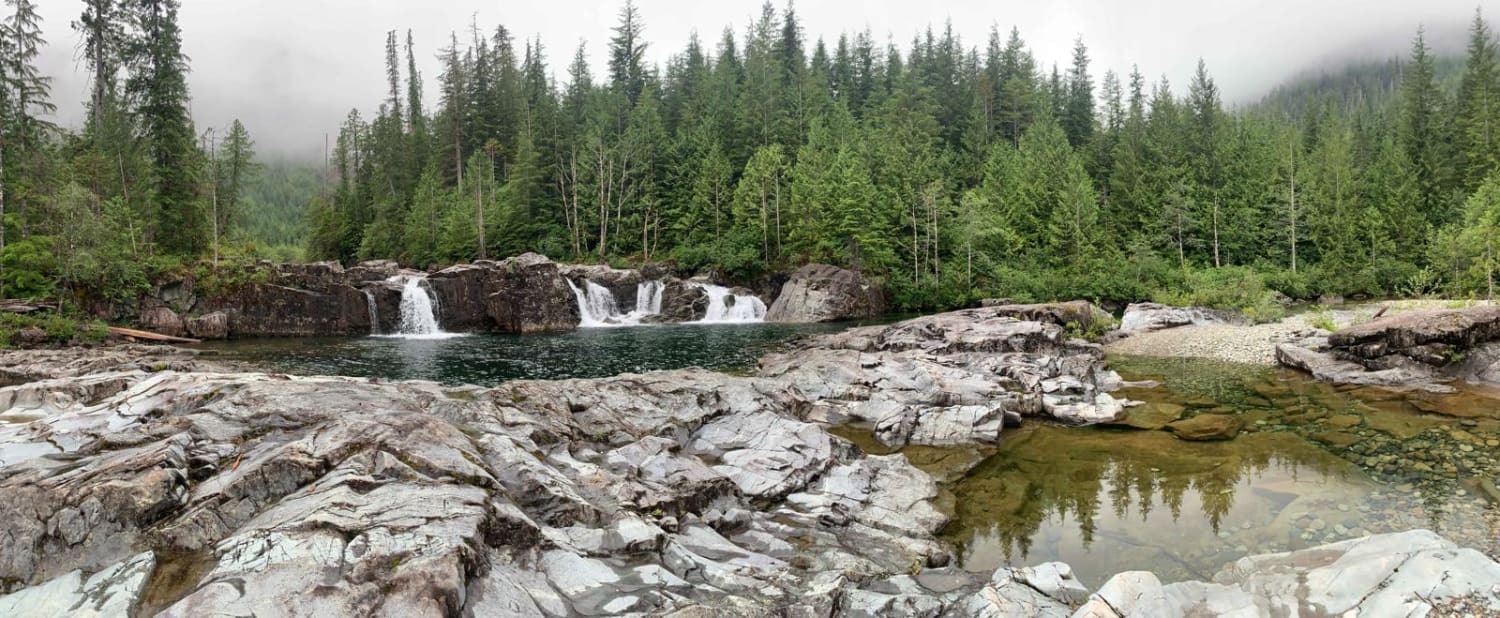 3
Trail Overview
Vancouver Island is renowned for its narrow trails and breathtaking viewpoints, and this particular trail is no exception. If you're up for the challenge, expect to embrace some custom pinstriping, navigate water crossings, and be prepared to reverse if you encounter oncoming traffic. Located just off Highway 4 between Port Alberni and Nanaimo, there's an unassuming turnoff that leads to the enchanting "Hidden Waterfall" - one of the island's most secluded and picturesque camping and swimming spots. The trail itself is a narrow pathway surrounded by dense trees with low-hanging branches. While there are a few minor washouts along the way, they should pose no significant difficulty in any condition. Approximately halfway through the trail, you'll encounter a more technical washout characterized by large, loose rocks. With careful planning and a good line selection, most vehicles equipped with all-terrain tires and a slight lift should have no trouble navigating this section. As you continue, the main trail veers left towards the river, where you'll come across a water crossing. Typically, the water level remains below 2 feet, but it's always wise to exit your vehicle and assess the situation if you're unsure. Once across the river, you'll discover numerous flat spots to set up camp, enjoy a crackling fire (if conditions allow), take a refreshing dip, or even take a leap off the rocks for the daring adventurers.
Difficulty
There is one Washout that has some larger rocks that in wet conditions may be more difficult to navigate. The trail ends by crossing the Kennedy River, the water is usually under 2' but moves very quickly.
Status Reports
There are no status reports yet for this trail.