Farmers Lookout From 142 Main
Best Time
Spring, Summer, Fall, Winter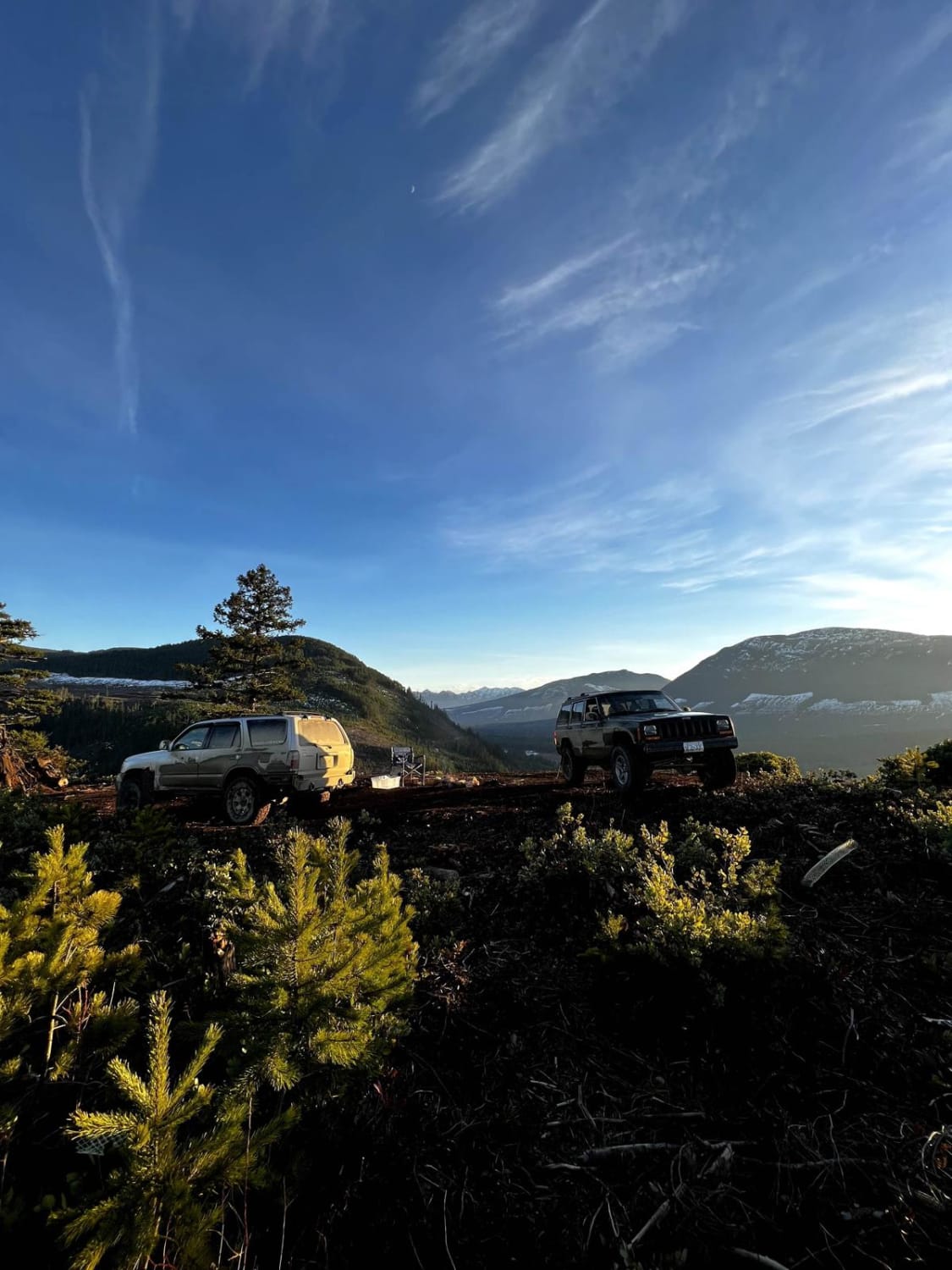 5
Trail Overview
This trail starts at the Boomerang Lake intersection off of 142 Main. Very shortly the road turns into a tighter trail that crosses a creek and goes along a de-activated road. Once you get onto the maintained road stay left and follow that to the very end where it turns back into a trail with a lot of stumps so you have to be careful to pick the correct line or risk getting high centered with nowhere good to winch off. When you get to the end of the trail you get to enjoy a wonderful view of Blackjack Lake, The Valley, and Mount DeCosmos! Be extra careful when you park at the end because it is on the edge of a cliff you do not want to go off the edge of.
Difficulty
There are a lot of stumps that will catch the axles of anything with tires smaller than 35 inches.
History
Legend has it this cliff edge was used by a farmer to look over and protect his homestead in the early 1900's.
Status Reports
There are no status reports yet for this trail.