onX and the NWTF Bring Turkey Hunting Layer in Time for Spring
February 14, 2018 | Hunt
Spring will be upon us faster than most people realize, but for the avid turkey hunter, it can't get here fast enough. Soon it will be time to start blowing owl hoots into timber patches at night and getting ready to hear that first, adrenaline pumping, gobble of the year.
In time for your early season turkey scouting, onX is excited to announce a long term partnership with the National Wild Turkey Federation (NWTF) and the release of the new NWTF Wild Turkey Records Layer, free for the Hunt App.
Hunting records are often synonymous with sheep, elk and other big game ungulates, but NWTF is the second largest hunting conservation group in the country and has tracked over 23,000 records dating back to 1982.
This new layer utilizes these records and has everything turkey hunters across the nation need for scouting new hunting areas while finding bigger birds and different subspecies. You can find records for overall score, weight, beard length, spur length and more, helping you pinpoint counties with mature toms across the country.
This makes it the perfect tool for reaching personal records, or even completing a slam.
All the information is located in the layer info in the Hunt folder in the Layers menu. Tap which trophy feature you're looking for, or subspecies distribution, then tap which county you're looking to hunt in. The information will then appear in the que with everything you want relevant to the county data records.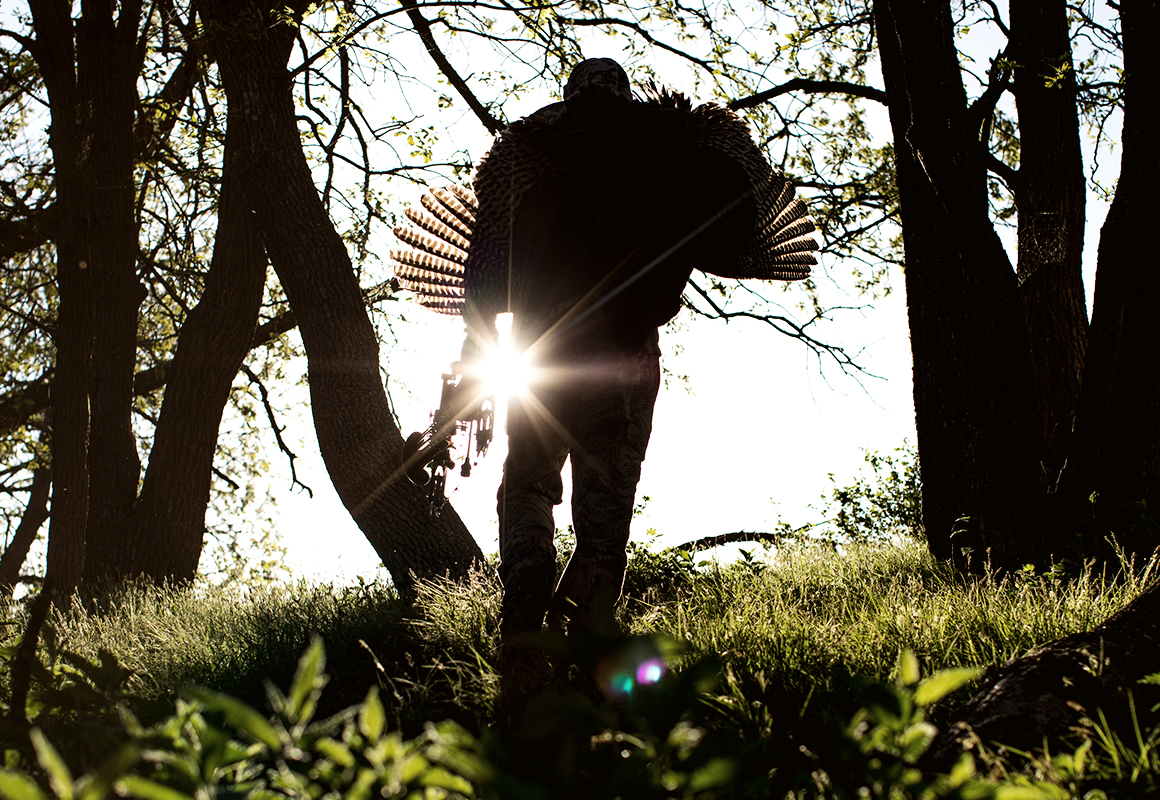 The mastermind behind the records
Karen Cavender has been the record keeper for NWTF for over 20 years and has helped keep track of over 20,000 records.
She wasn't a turkey hunter at first, but quickly found a passion for the —and the birds—after speaking to one enthusiastic hunter after another as they called in to register their harvest.
She said while some may snicker at the idea of trophy turkey records, it's a very important subject to many hunters.
"It [turkey hunting] can become a competitive type of arena," she said. "Many hunters are looking for the biggest score."
Hunters across the country routinely call Cavender with questions regarding where the longest spurs, or where the heaviest bird came from, and the new app layer makes that information more accessible than ever. With a friendly southern accent and a personable demeanor, Cavender has developed a sharp sense for when someone is trying to fool the records.
Like Boone and Crockett records for big game (shown in the onX Boone & Crockett Layer), the system requires scrupulous documentation to make sure every bird is legitimate. After harvesting a bird, hunters must get it weighed at either a business, taxidermist or by a game warden and provide photographic evidence of it. Whoever weighed the bird also needs to provide a signed, written statement regarding the weigh-in.
More than once she has gotten phone calls from hunters asking where they can register a bird weighing well over 40 lbs. After she tells them the steps to take, however, they are never to be heard from again.
How to score your turkey
If you're looking to score your own bird, maybe for bragging rights or personal satisfaction, first make sure you are an NWTF member and then is quite simple.
Overall score is broken into three different categories.
Weight
Weigh the bird to the nearest ounce
Spur length
Measure left and right spurs and multiply by 10
Beard length
Typical: Measure the beard by the farthest single strand and multiply by 2
Non typical (multi-bearded birds): Measure the longest strand of beard for every visible beard, add them together, convert that number to a decimal, then multiply by 2
Total score
Add all previous totals together
Current single records
Weight - 37.6100 lbs. Apr 21, 2015 LYON, KY, USA
Spur length - 2.5625" Apr 25, 2017 NC, USA
Beard Length - 22.5000" Apr 6, 2007, BOWIE, TX, USA
Search the Turkey Records database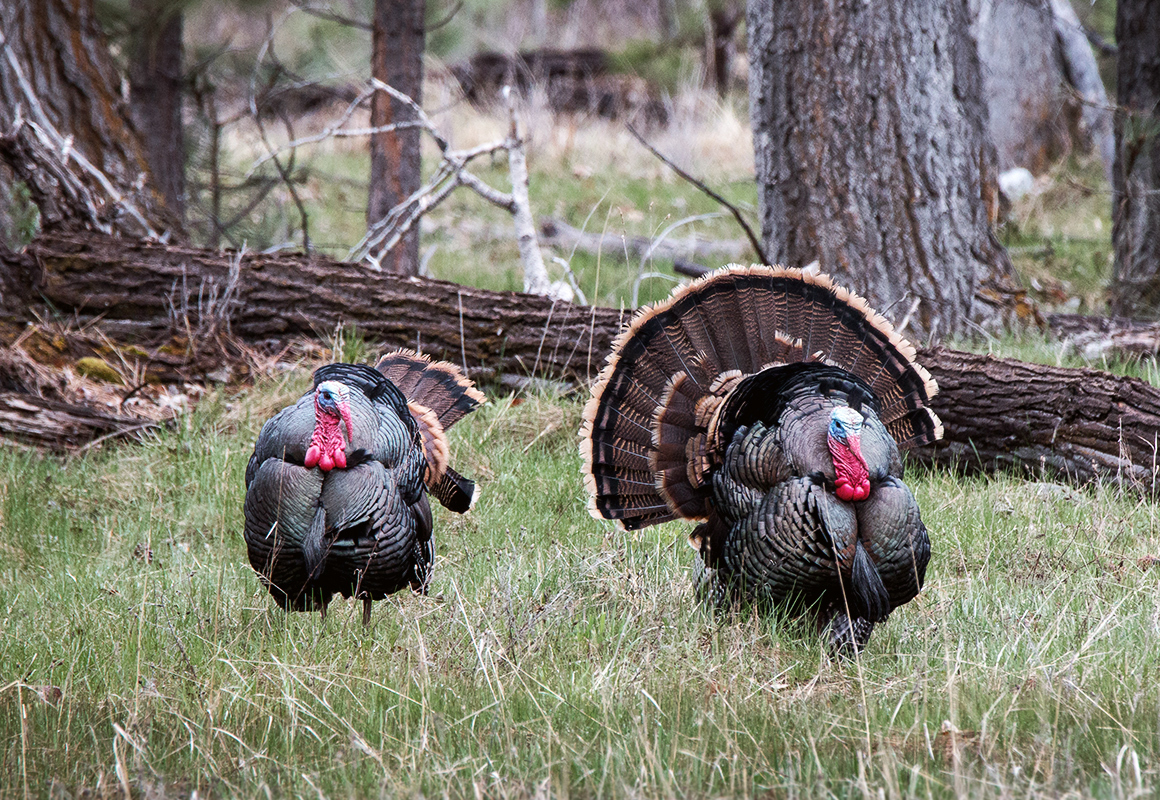 The importance of the turkey today
Turkey season may not come with the fanfare of spring bear here in Montana, but in the South and East the birds hold an important place in hunting's heritage and the history of conservation.

When the NWTF was founded in 1973, nationwide turkey numbers hovered around 1.5 million. Today that number has reached new heights around 7 million. Proving that hunters who truly care for the animals they hunt can make all the difference needed.
The birds may not share the perceived beauty of a whitetail, mule deer or elk, but any hunter who has heard gobbling in the early morning, or seen vibrant colors strutting in green spring grass can attest to the true nature of beauty.
Maybe more importantly though, are the relationships we develop from the spring season and the special place we can go to every year to better the soul.
Cavender is proof of the change turkey hunting can have on us and the importance the spring season can play in our daily lives.
"Turkey Hunting is a passion. It's time spent with family and friends and memories created when the busyness of the world is left behind. It's a calling, for a moment, to become one with nature. It's a sense of anticipation. Waiting to hear, see, embattle with something half the size of a man," she said. "One does not usually start out understanding the true effect that hunting turkeys has. Once you begin, there are no words to truly describe the thrill, excitement and respect you have with facing this great bird."
As part of our partnership, a portion of all membership sales are donated to NWTF when you use the code "NWTF" to purchase a Hunt Membership from the onX website.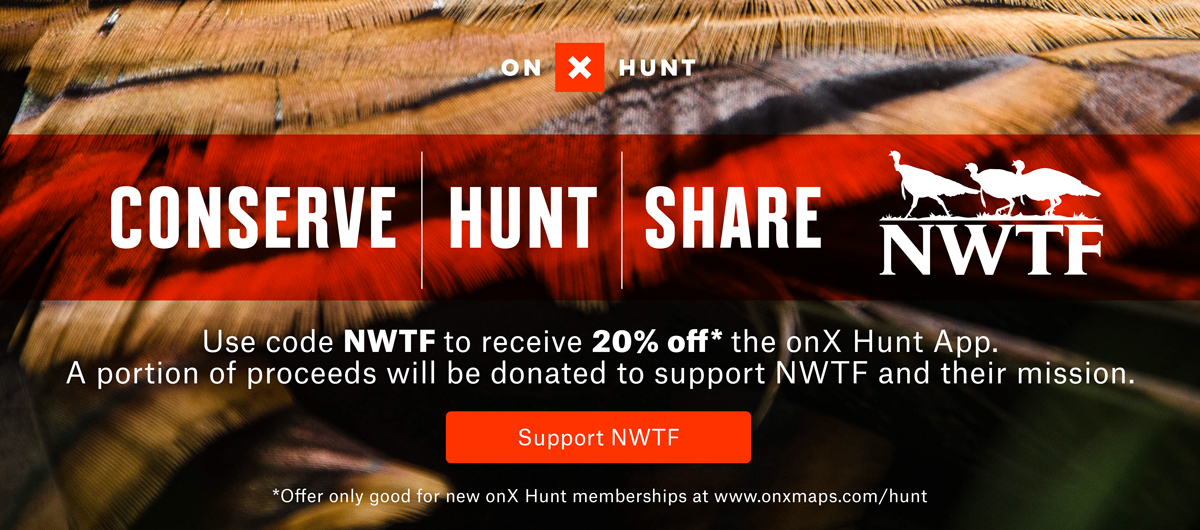 Last updated: July 2018.