Backcountry Skiing Marble
Beacon Guidebooks has partnered with onX Backcountry. Find guidebook quality content for backcountry adventures in Marble. Marble has 14 zones to explore and 52 routes.
Publisher
Beacon Guidebooks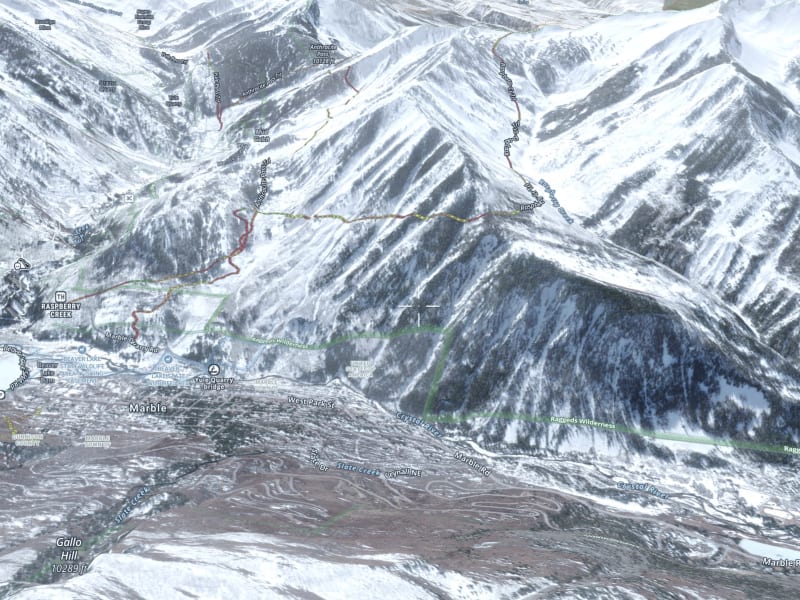 Marble Overview
Welcome to Marble, Colorado: Out of the way, isolated at a dead-end, and full of snow. In this guide you will find more than just ski lines. You'll find helpful up-to-date information about road maintenance, snowmobile advice, parking systems and trailhead info. We explain the relationship with the quarry, discuss skintrack etiquette, and of course, we provide reliable avalanche terrain information.