Meadow/Gauley Access Trail
Best Time
Spring, Summer, Fall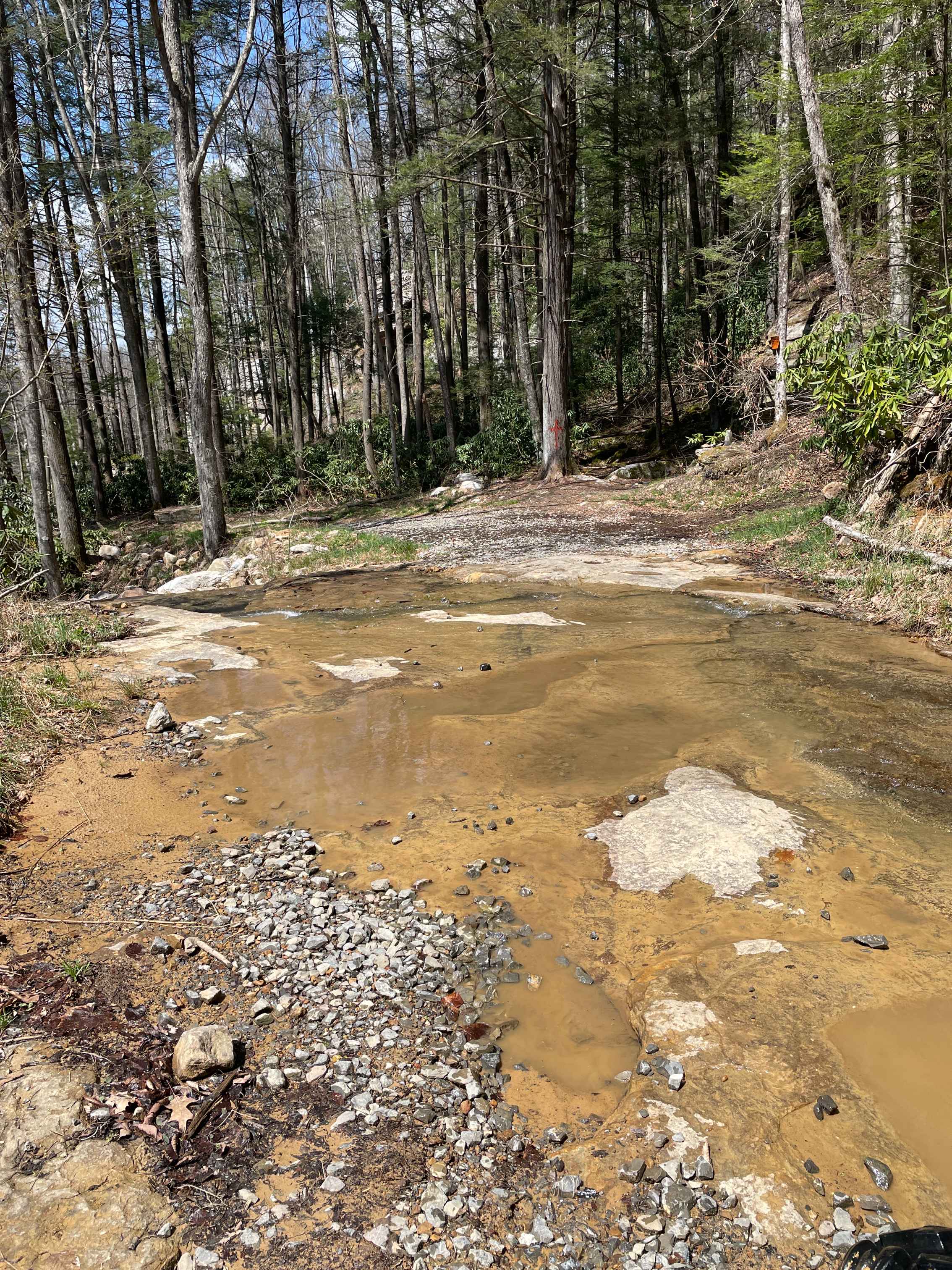 8
Trail Overview
There is parking at the trailhead for up to two vehicles if you want to walk in. The first part of the trail is rough; after this, the trailer opens up into a mostly gravel road. A shallow water crossing will be the first thing you come two with a civil war soldier's grave beside it. Please be respectful of this grave. There are a few side trails along the main trail these are accessible only by UTV or ATV. Toward the end of the trail will be a wide turnaround spot; this is recommended to be the farthest you would want to go with a high clearance 4wd. As always, leave it better than you found it.
Difficulty
Most of the trail is easy. There are a few spots that have drop offs and some rocks over 12" on the trail.
History
Civil war Grave of Nicholas Ramsey is along this trail.
Technical Rating