Upper Barracks Trail-BLM20
Best Time
Spring, Summer, Fall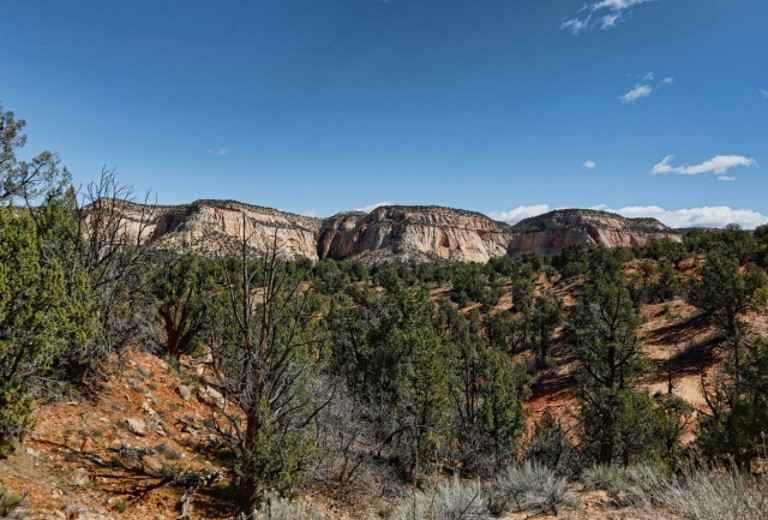 7
Trail Overview
Upper Barracks Trail-BLM20 is an 8.6 miles section of the Barracks Trail which goes from the vicinity of the Coral Pink Sand Dunes State Park to Mt. Carmel Junction (Hwy 89). The Upper Barracks Trail-BLM20 is the middle of three sections that make up the entire Barracks Trail. This trail is typically run from south to north because of the significant sand hill which drops down to the Virgin River. This trail is rated 3 out of 10 when running south to north and may be impassable by most vehicles when running north to south. The recommended start point for this trail is the Elephant Gap trail which is also BLM 20. The Upper Barracks Trail ends at the Virgin River crossing and connects with the Lower Barracks Trail-BLM 20. This trail consists of sand track and slick rock climbs and descents. At the end of this trail is a quarter-mile drop down a steep sand hill to the Virgin River crossing point. The Barracks Trail is located just outside of the Zion National Park boundary and offers scenic views of the Zion mountains, Barracks, Elephant and Harris Mountains. This is a very diverse off-road trail in which you encounter many types of terrain throughout its entirety. The entire Barracks Trail is approximately 25 miles from pavement to pavement. This trail is recommended in late spring, summer and fall depending upon the weather. This trail may be impassable during winter months due to snow.
Difficulty
The trail consists of loose rocks, dirt, and sand with some slick rock surfaces, mud holes possible, and no steps higher than 12". 4WD is required, and aggressive tires are a plus.
History
North of Elephant Gap, the trail passes Harris Flat, with Harris Mountain visible to the northeast. The Harris Ranch was one of the few prosperous ranches on the plateau. The land was purchased from Chief Shunes of the local Paiute tribe in 1862. Besides the scenic views this area is known for the ingenious solution that the mail carriers created to move mail from Kanab to St. George. The mail drop was a 1500-foot cable drop down to the bottom of the gorge at Shunesburg where mail carriers would retrieve the bag, attach the return mail and then transport it to St. George.
Technical Rating