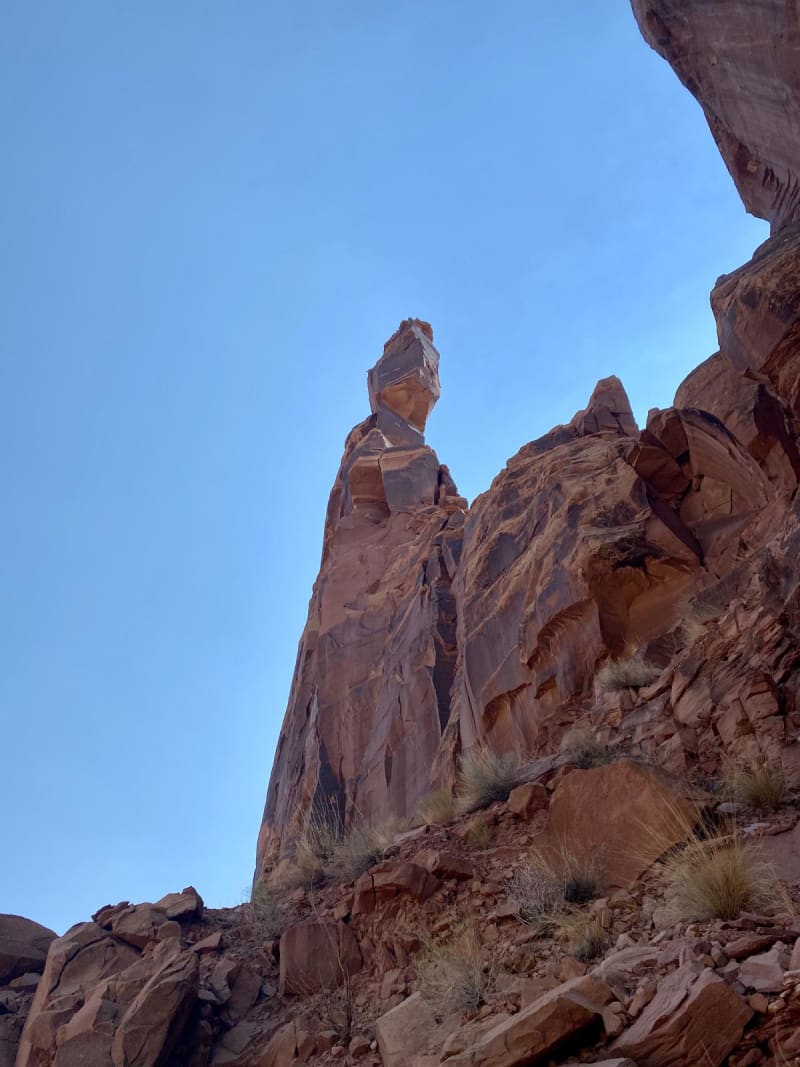 16
Trail Overview
Taylor Canyon is a 5-mile out-and-back trail, 10. Located in the back country of Canyonlands National Park off of White Rim Trail. To access the trail, you must have a back country day permit or overnight camping permit from the National Park service. Permits must be reserved no later than 2 days before trip and no earlier than 4 months prior. Permits for Canyonlands are very competitive, so plan reservations well in advance. No cell phone service in the back country, so download all maps prior to trip. Taylor Canyon may only be driven by SUVs and 4x4 vehicles per the Nation Park service rules. The trail has stunning views starting right next to Green River by Labyrinth camp grounds heading into Taylor Canyon. The trail follows a dry sand river bed most of the way, cutting on and off the river bed. Stay on the trail per National Park guidance. Trail is single lane most of the way with a few pull offs to pass others. Steep sides in sections with slightly steep entries and exits into the river bed. Completely passable by must SUVs and 4x4s. River bed can get nasty in the deep sand if rainy and soaked from flash floods. At the end of the trail, you'll find Taylor campsite with beautiful views of the canyon, along with the rock spires of Zeus and Moses. There is a hiking trail from the end of Taylor Canyon which is around 1 mile, taking you up to the bases of Zeus and Moses. The hike can be a little challenging at the base of the spires. The hike is totally worth it and is the highlight of the trip. Be sure to bring plenty of water and watch out for rattlesnakes. Best time of year is April - June or September - October. Once you're done with the trail head back toward the trail head and enjoy a swim in the Green River to cool off.
Difficulty
When dry, the trail is easy. If wet, the sand can become difficult. This trail is not maintained, and could have washouts from flash flooding.
Get the App
Find Off-Road Trails
Unlock more information on Taylor Canyon.