Pine Valley Mahogany Bench
Pine Valley Mahogany Bench
Best Time
Spring Summer Fall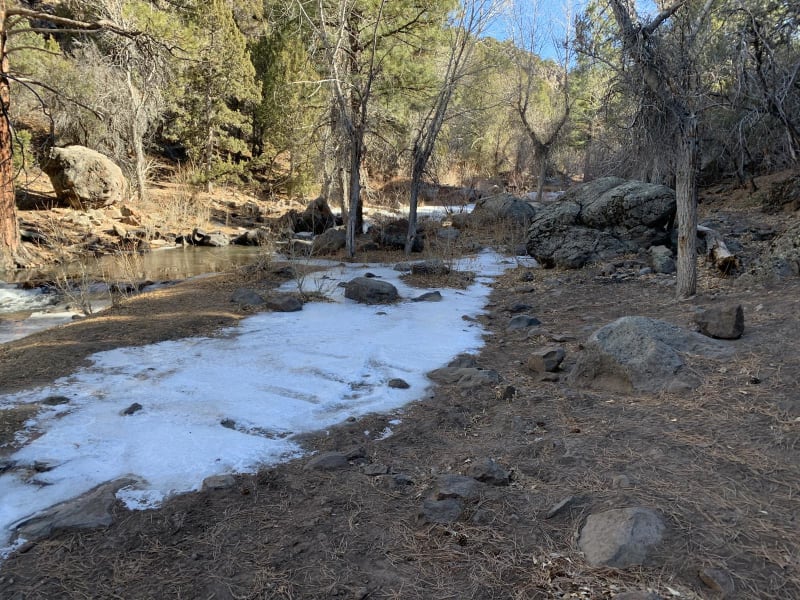 14
Trail Overview
The primary road is an easy trail, suitable for most vehicles unless it has recently rained or snowed. The road parallels the paved highway and the Santa Clara River between Route 18 and Pine Valley. The gorge and local views are not visible from the highway. There is one small spring runoff you will have to cross, but with minimal care you should have fun with almost any vehicle as long as you stay on the main road. There is room to park and a hike, if you do not have a high-clearance vehicle. It is well worth the short walk down to the Santa Clara River at Cedar Knoll Canyon. That trail is a little steep and it has rock ledges and sharp turns but is well worth the effort for the peaceful views at the bottom. You might want to take a hike, picnic, or wade in the water in the summer. The Indian Mountain side-trail is very rocky and leads up to a spring. At Pine Valley, there is a gate to open and then close. Taking the highway back makes a fun loop.
Difficulty
Mahogany Road is very easy. The side trails are not. The Indian Hollow trail is a 5-6 and Cedar Knoll a 4-5.
Get the App
Find Off-Road Trails
Unlock more information on Pine Valley Mahogany Bench.